Wellness travel and wellness tourism may be hot topics at the moment, but they are certainly not new concepts on the Camino. Pilgrims walking the Camino de Santiago have always incorporated an element of wellness in their walking and travel.
Wellness tourism is the practice of travelling to promote well-being and good health. This can include physical health, mental health, and spiritual development. It is easy to see that the Camino is the perfect example of wellness travel.
The Global Wellness Institute defines wellness tourism as travel associated with the pursuit of maintaining or enhancing one's personal wellbeing. With so much unwellness embedded in today's travel, wellness tourism brings the promise of combating those negative qualities and turning travel into an opportunity to maintain and improve our holistic health.

Global Wellness Institute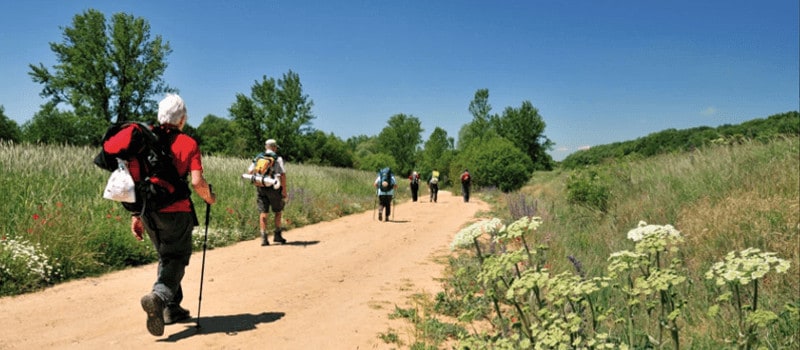 Walking the Camino for Wellness
The Camino is a wonderful place to reinvigorate your wellbeing on a healthy vacation. Whether you are looking for a trip to help you detox from technology and the stress of everyday life, or an escape to practice mindfulness and meditation.
There are many ways to bring wellness practices on your Camino trip.
Walking the Camino for Physical Health and Fitness
A healthy body helps to support a well mind. Fitness retreats and vacations have become more and more popular in the last few years as people look for a way to add a healthy element to their vacation plans. Walking or cycling every day on your Camino pilgrimage activates your body and helps to promote physical wellness and fitness. While your body is working gently to improve your health your mind has time to wander, look inward, and heal.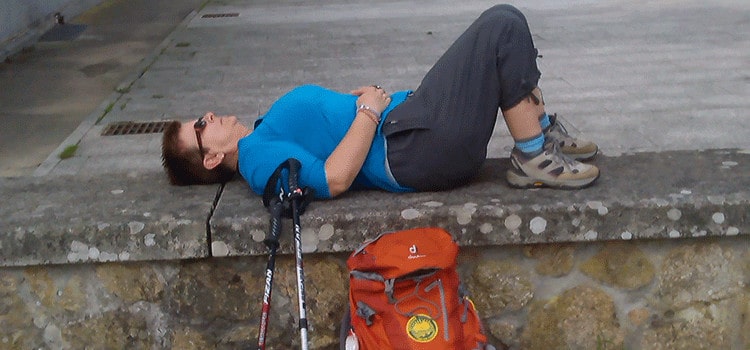 Find Wellness By Yourself
The Camino is a safe and positive retreat for solo travellers. Whether you are single or just looking for some time away from everyone, you will find peace and space to focus inwards while you walk. Wellness travel on the Camino is the perfect way to reconnect with yourself, your values, and what brings meaning to you.
Proactively checking in with yourself without the distractions of normal life will offer you the opportunity to identify things in your life that you may wish to work on or develop.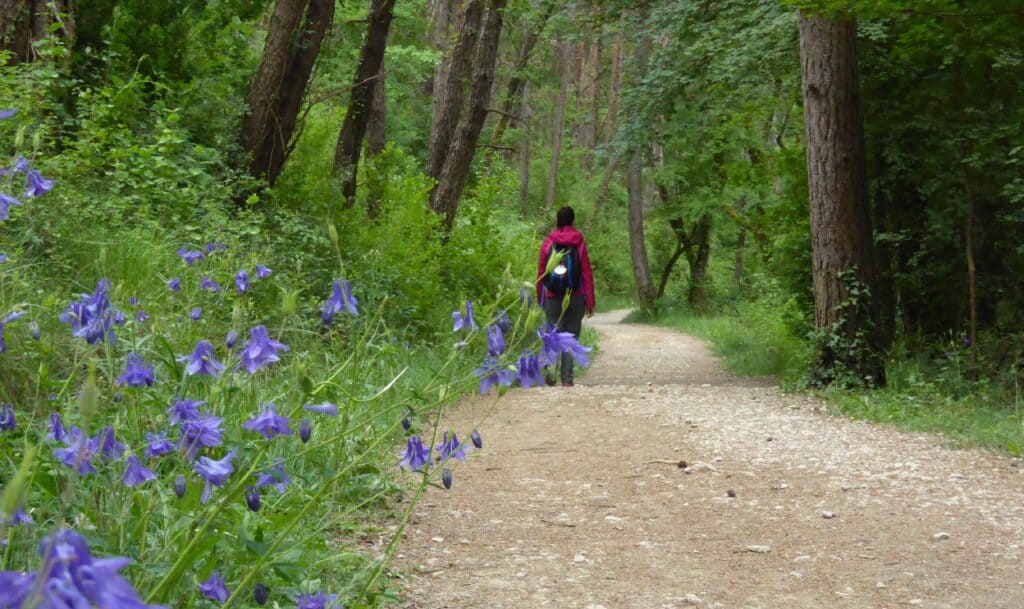 Learn more: Download your FREE Camino e-book!
Discover the routes and sections of the famous Camino de Santiago pilgrimage.
Download
Add Yoga and Meditation to Your Vacation
The Camino de Santiago's many routes offer plenty of opportunities for yoga practice and meditation along the Way. Roll out your mat on a shady patch of grass and take a reflective moment by a quiet river. Stretch out after a long day of walking in beautiful spaces. If you prefer active meditation while you walk, the hours on the trail offer the perfect time to do this on your wellness holiday.
Shake things up from your standard yoga retreat and bring your practice on your Camino vacation this year. Cultivate mindfulness in action during your contemplative walking days. Reduce your stress and process your feelings. Find your inner calm as you connect to your spirituality in a new way.
"Walk as if you are kissing the Earth with your feet."

Thich Nhat Hanh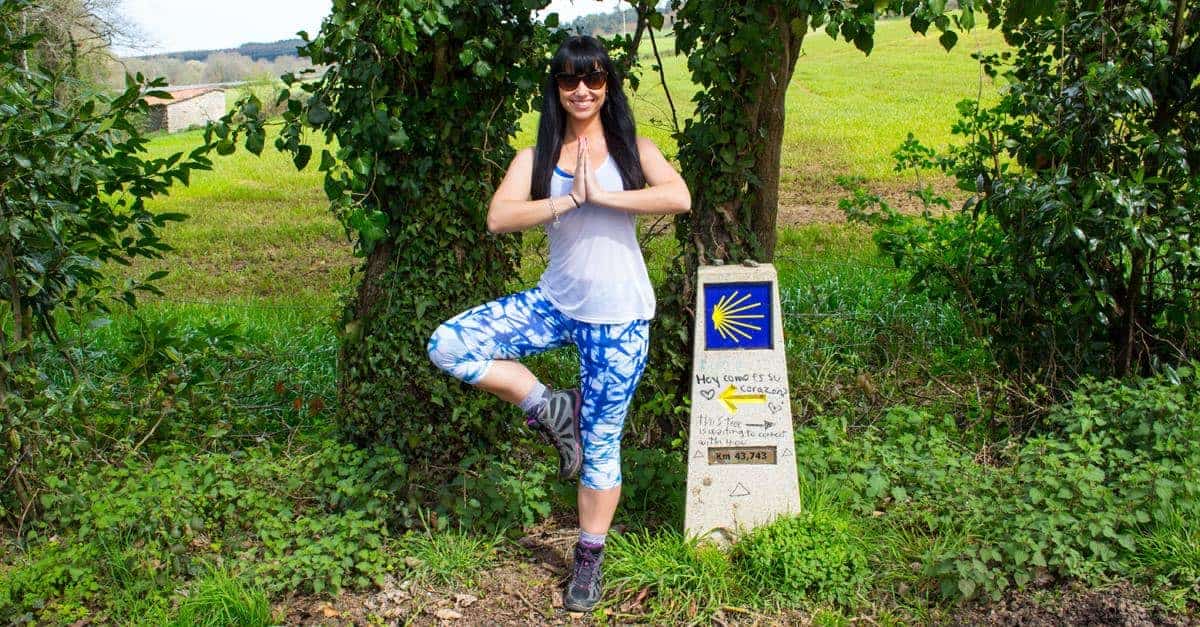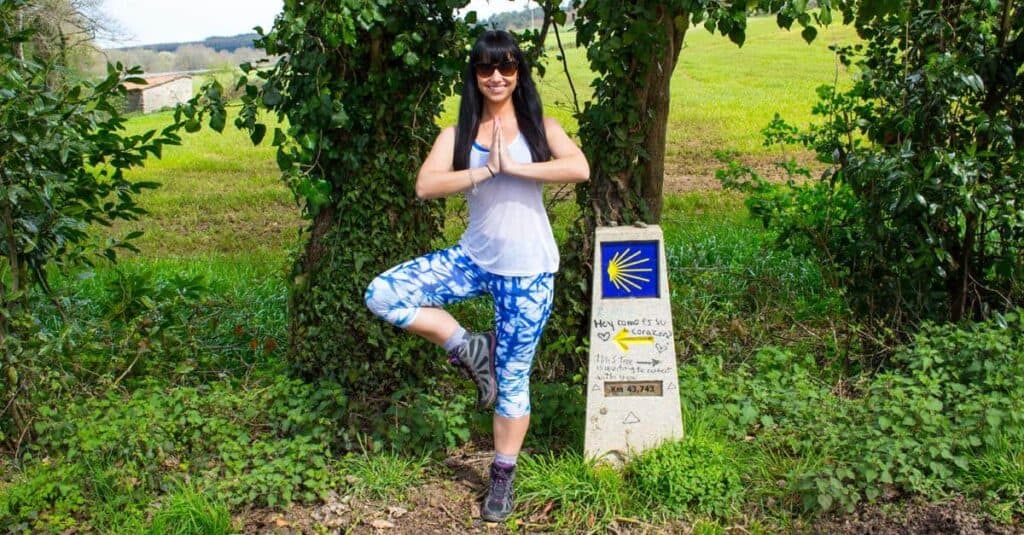 What to Look For in a Wellness Travel Company
Wellness travel companies are popping up all over the world. They offer wellness tours and retreats, but they can feel forced and constructed. The Camino is an established experience that is filled with authenticity and a genuine spirit of reflection.
When choosing your partners for your wellness-focused travel, ask yourself if this is really part of what the company does. Are they a general travel company that has just a few wellness products? Or do all of their trips and tours include self-development and wellbeing?
Is the company ethical? Do they have a published sustainability policy? Are they operating in a way that sustains the wellbeing of the environment, their suppliers and the communities that they operate in?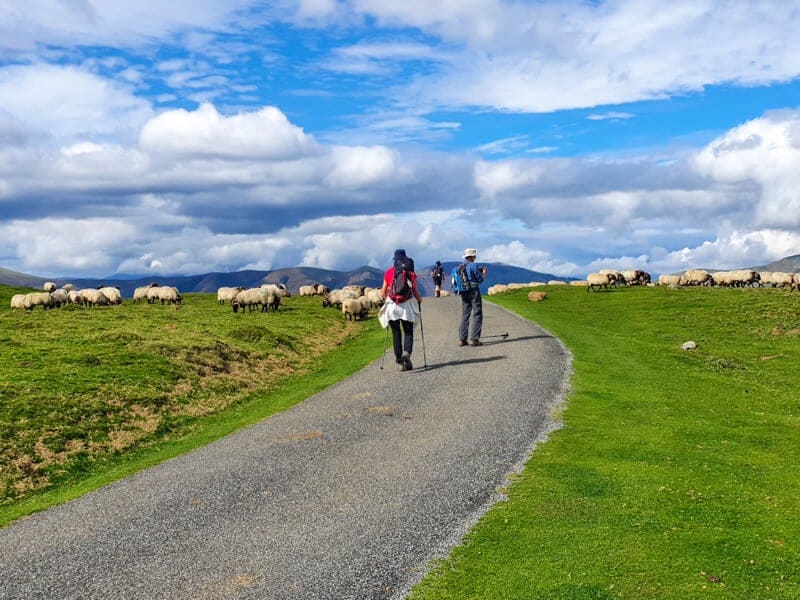 Start Planning Your Next Wellness Travel Adventure
Travel and wellness go hand in hand on the Camino de Santiago. No matter which route you choose or whether you are travelling solo or with loved ones, there are opportunities everywhere to experience wonder, awe and connection to yourself and the world around you. Reconnect with your purpose for travel, experience it to the full, and embrace the spirit of the Camino.
Follow the Camino would love to support you on your wellness journey. We have been connecting people to the Way of Saint James since 2007 and helping them to experience it in a positive and healthy way without stress.
Let us know what you are looking for on your next wellness vacation. We can create the perfect itinerary for you. Retreat to the Camino and immerse yourself in a journey of wellbeing.
Request your free itinerary to take your first step towards wellness.
The Camino is Open for 2023 Bookings!
After unprecedented demand in 2022, 2023 is going to be an amazing year to walk the Camino de Santiago.
Start planning today to lock in the best accommodation for your journey.

Take the journey of a lifetime.
Flexible itineraries Luggage transfers Specially selected hotels
Enquire now!