Boots? Shoes? Trainers? Oh my! Choosing the best walking footwear for your Camino depends on a number of factors.
What Camino de Santiago route do you plan to walk? Are you going during a hot, cold, or rainy season? Do you have problems such as pronation of the feet that need to be considered?
To make for a more pleasant Camino, it's important to find shoes that fit well and are suited to the weather and terrain of the trip you're planning. Here is a list of important factors to consider when choosing your Camino hiking footwear.
Listen below, or read on…
Tips Before Choosing The Right Shoes For Walking The Camino
Choosing the right shoes for walking the Camino de Santiago can make a big difference in your Camino experience. It is vital for you to evaluate the following factors to avoid discomfort in your feet and to be able to accomplish your Camino.
Research the type of terrain on your Camino route. Is it flat or rocky with ascents and descents or open upland or a mixture?
Depending on the season you will walk the Camino, the weather varies quite a bit.
As the song says "these boots are made for walking". Wear your walking shoes as much as you can. Wear them to go to work, for training, etc. We also recommend creating a Camino training plan based on the stage of the Camino that you are planning to walk.
How To Choose The Right Camino Walking Shoes
When preparing for the Camino, picking the right walking shoes will be one of the most important decisions you'll make. A pair of shoes that offer as much durability and protection as possible without sacrificing comfort or flexibility.
Recommended Camino shoes feature to look for:
Breathable and flexible upper part
Lightweight: under 15 oz (0.93 lb / 0.42kg).
Low Heel (not more than an inch (2.5cm) higher than the sole).
Avoid flared heel.
Contoured footbed
Wide toe box
Deep heel cup for ankle stability
Find your match! Find the pair that better suits your foot shape
Durable (above 804kms – 500 miles – per pair)
Learn more: Download your FREE Camino e-book!
Discover the routes and sections of the famous Camino de Santiago pilgrimage.
Download
Re-Think Your Walking Shoe Size And Fitting
It's a good idea to get walking footwear professionally fitted to ensure the correct size. However, your correct size in walking shoes may be a half or even a full size larger than normal. This is because of the repeated pounding of the feet during long-distance walking which causes them to swell and spread. So always try on new walking shoes at the end of the day, preferably after walking at least several kilometres. Also, take along socks and any replacement insoles you plan to wear on your Camino.
Squashed toes can lead to blisters so make sure you have enough room in the toe box to wiggle your toes. The rest of your foot should be snug in the shoe with no movement. Check that the sole of your foot is completely supported and that there is no rubbing around the ankle. You also need 1 to 2 cm between the end of your toes and the end of the shoe. The easiest way to check this is to remove the insole and stand on it with your full weight and your heel seated into the back of the insole.
Borrow a weighted backpack and walk around the shop to get a more realistic picture of how the shoes will feel during your Camino. If the shop has a ramp, walk up and down it to see if your foot moves in the shoe. In particular, try bouncing up and down on your feet while facing downwards on the ramp to see if your feet will slide forward on a descent. Your heel shouldn't move around in the shoe as this can lead to heel blisters.
Waterproof or Non-Waterproof Camino Walking Shoes
If you're walking in a cool, wet time of the year, waterproofing helps keep feet dry and warm for longer. However, in hot weather, waterproofing will hold in heat and moisture which can lead to blisters. Shoes without waterproofing have better ventilation but take in water quickly on rainy days. But because they also dry much quicker, they may be a better option during warm weather. There is always a chance of rain, no matter the season, so bring extra socks to change into, in case of a rainy spell.
Make Your Camino Footwear More Comfortable By Using Insoles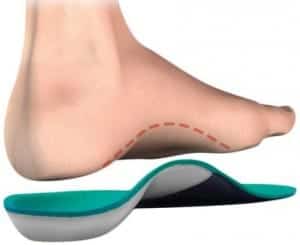 Another way to get a better fit is to use replacement insoles. The insoles supplied with most walking footwear are thin and non-supportive. These can be replaced with insoles which better support the arch and can prevent or correct pronation or supination of the foot.
While these misalignments may not cause problems under normal walking conditions, they can contribute to painful conditions like tendonitis, plantar fasciitis, and shin splints during long-distance walking.
Off-the-shelf insoles offering varying levels of support are available from sporting goods shops and chemists. Heat moulded, custom-made inserts are also available online and from specialist suppliers.
Boots Or Trail Camino Walking Shoes
The question of boots versus trail shoes or even trainers is hotly contested. Historically, long-distance hiking and walking footwear meant sturdy, leather boots. The school of thought was that they provided good support to the feet and ankles and kept feet dry. All true. Well, sort of.
However, more recent evidence indicates that while a thick boot may give more support to the base of the foot on rocky ground, it also gives less 'ground feel' than lighter soled shoes and therefore impairs balance on uneven surfaces.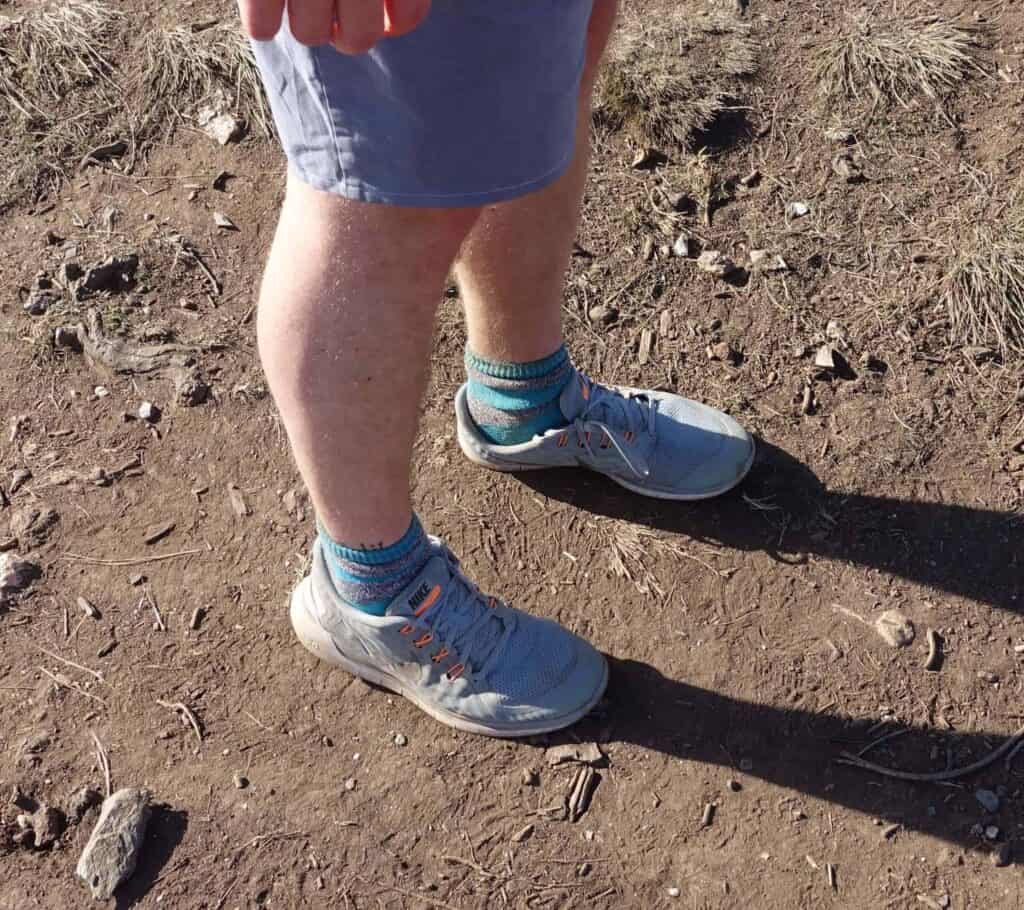 The ankle support theory has also been largely debunked. Lightweight walking shoes with better 'ground feel' cause you to make constant balance adjustments and thereby strengthen the feet and ankles.
Camino Shoes Pros and Cons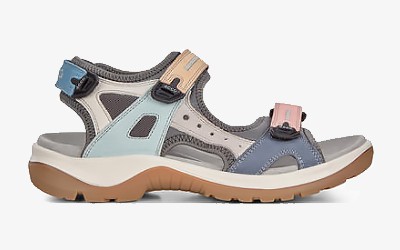 Pros:
Lightweight
Airflow
Perfect for warm/hot weather on rough to flat terrain
Cons:
Useless in case of rain
Loses its interest in rougher mountainous terrains
The odd stone that slips in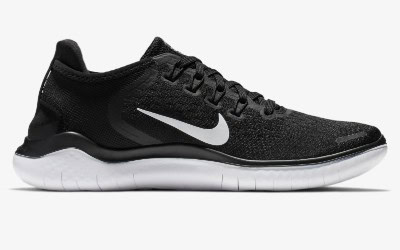 Pros:
Lightweight
We all have a pair
Good for 1 week last 100km section
Cons:
They will be wrecked after a week walking on dirt tracks
Not great on rougher terrain Low ankle support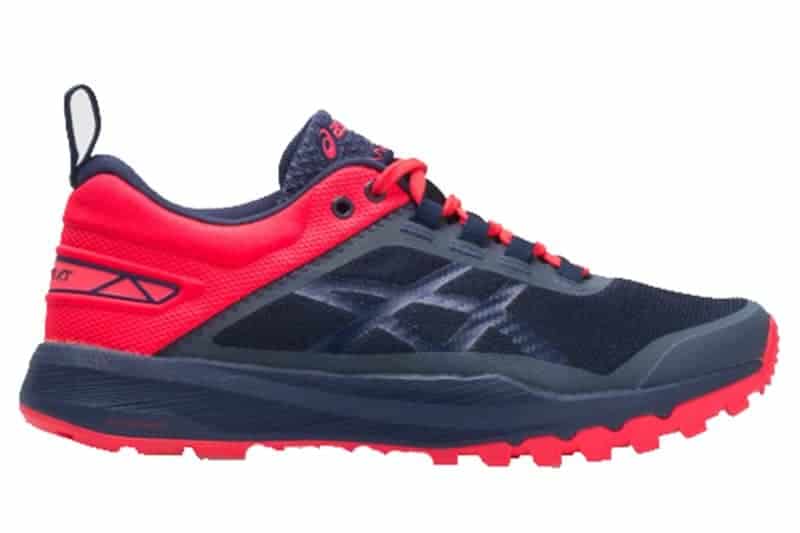 Pros:
Lightweight
A good all-rounder with decent ankle support
Comes in waterproof
Great to use after the walk
Cons:
If waterproof, can bake your feet during warm weather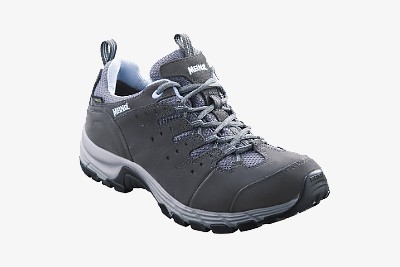 Pros:
Great all-rounder
Great ankle support
Come in waterproof
Will tackle 100% of the Camino easily
You will use them at home and keep for a year or 2
Not bad looking under a pair of jeans if you only want to bring 1 pair + flip flops for your room
Cons:
Heavy (depends on model)
Great for 10% of the Camino, too heavy for the rest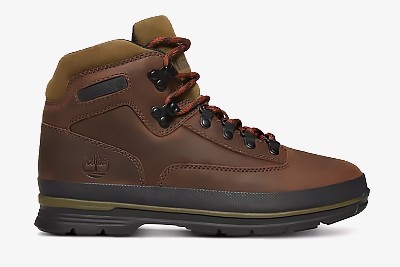 Pros:
Great ankle support for mountainous parts
You might already have a pair
Come in waterproofs
Cons:
Heavy (depends on model)
Great for 10% of the Camino, too heavy for the rest
Inspired? Download Our Camino Packing List!
Everything you need to pack to walk the Camino de Santiago.
Download
So where does this leave you when choosing walking shoes? When walking in snow or muddy, boggy conditions in cold weather, heavy leather boots may still be the answer for warmth and dryness. However, the downside is weight and less flexibility which can contribute to blisters and repetitive strain injuries like tendonitis.
Research suggests that a pound (0.45kg) on the feet equals five pounds on the back. Because of this, lightweight boots, trail shoes, and trainers are often less tiring to walk in. These come in a variety of heel drops from standard, elevated heels right down to barefoot shoe type soles.
However, bear in mind that days and weeks of walking the Camino in thin soles can lead to sore feet, particularly on rocky ground or cobbled roads where too much 'ground feel' isn't necessarily a good thing. The most important thing is to find shoes that are comfortable and that give you a good sense of balance and traction on a variety of surfaces.
Also, take an extra pair of shoes for evenings and days off. This gives the feet a rest and allows your walking shoes to air out and dry. Options include runners or walking sandals which can be used as backup walking shoes or waterproof shoes such as flip-flops or Crocs which can also be worn in hostel showers.
Wear Your Walking Shoes As Much As You Can Before Your Camino
Whatever walking footwear you choose for the Camino, make sure you break them in for at least a few long walks of 3 to 4 hours or more before you leave. That way, you'll know if there are any issues with the fit which need to be addressed pre- Camino.
Do bear in mind that full leather boots often take longer to break in than shoes made of composite materials, but composite shoes are more environmentally sustainable.
Just remember, the best walking shoes for you are the ones that are fitted to your feet, and the only way to find those is by proper fitting followed by lots of walking! Don't hesitate to reach out to us at Follow the Camino if you have any questions! Drop us a line today at info@followthecamino.com.
Other resources:
https://www.nbcnews.com/better/lifestyle/best-walking-shoes-women-ncna982351
https://www.prevention.com/fitness/fitness-tips/a20475452/top-10-best-new-walking-shoes-4/
https://www.verywellfit.com/walking-shoe-guide-are-your-shoes-flexible-enough-3433012
Embrace the Camino in 2021!
Get out there and reconnect with the world. The best time to start planning is now!
Flexible itineraries Luggage transfers Great private room & bathroom and more.
Contact Us
Originally published on 17th September 2019
Don't forget to share this post!