The Camino de Santiago may be one of the most famous pilgrimages in the world, but there are others out there too! In the third season on the BBC Pilgrimage series, seven celebrities walk a new spiritual pathway. This time, the pilgrimage is "The Road to the Scottish Isles"!
Seven well-known personalities with differing faiths and beliefs put on their backpacks and waterproofs and set out on foot, by road and sea, travelling over 1,600km to learn about a key figure in early British Christianity, St Columba: an Irish monk born 1,500 years ago who helped spread the faith from Ireland to Scotland.

BBC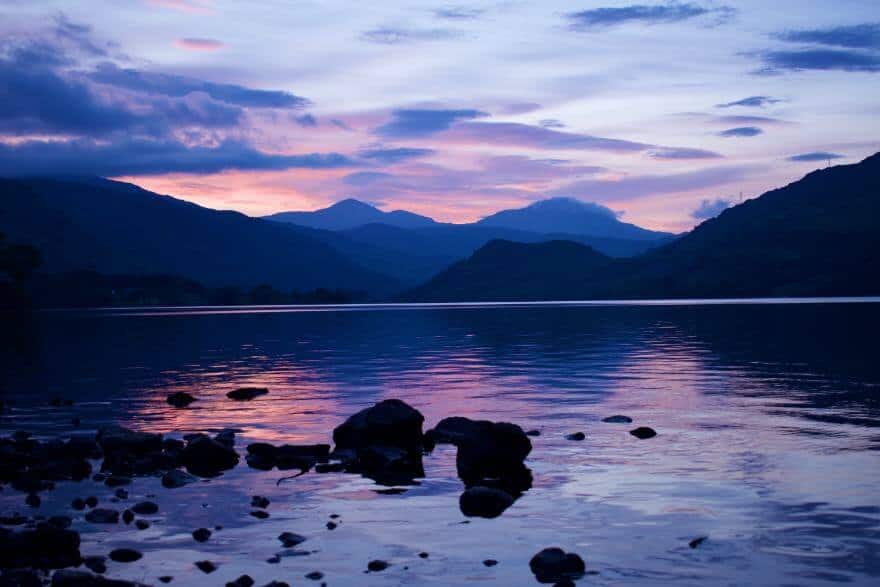 You can read more about the first three seasons here: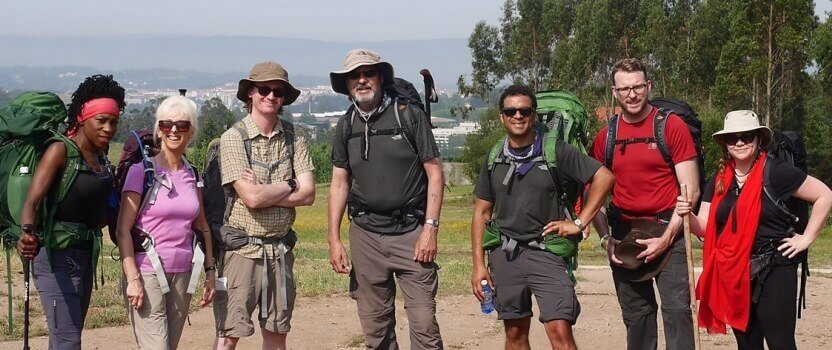 What is a Pilgrimage?
A pilgrimage is a journey, often on foot and to an unfamiliar place, toward a specific destination of significance. The motivations for undertaking a pilgrimage can vary, but all pilgrimages are a blend of physical and spiritual experiences.
Pilgrims are often in search of new or expanded meaning about themselves, others, nature, or higher good, through the experience.
The Route: The Pilgrimage Road to the Scottish Isles from Donegal to Iona
The route that the team follow in this season is not exactly one well-known pilgrimage route but in fact a collection of ancient pilgrimages and heritage walking trails linked to the life of Saint Columba. Some of them can be found here.
They started off from the town of Donegal in the Republic of Ireland, then travelled through Northern Ireland and over the sea by boat to western Scotland. After exploring Scotland, they arrived at their destination, Iona. Iona is a tiny island in the Inner Hebrides and the site of Saint Columba's monastery.
The journey was 1,600km, or 995 miles, by land and sea.
Along the way, the team of celebrities visit places of worship, from pagan stones to an early Christian cave and a contemporary mosque and Sikh temple. They have many discussions about faith, spirituality, and the big questions in life.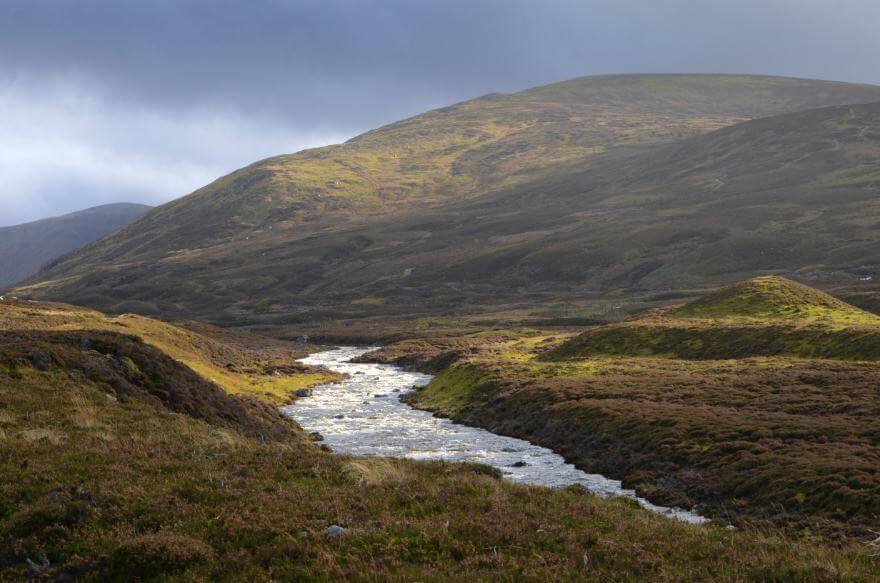 Places of Interest in Episode 1:
Donegal to Glencolmcille following a section of this route
Turas Cholmcille (Turas Colm Cille) pilgrimage path in Gleann Cholm Cille. An Turas is performed barefoot on the 9th of June, around 15 standing stones and Cairns.
Derry/Londonderry – St Columba's, a Roman Catholic church; a gurdwara; and a late 18th-century Anglican church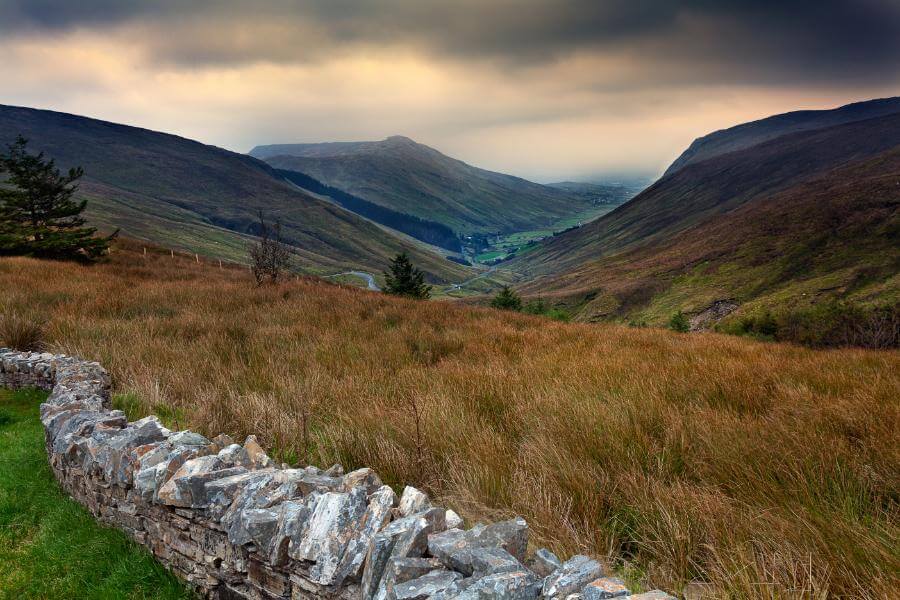 Places of Interest in Episode 2:
Portstewart cliff walk
Kintyre Way on the peninsula of Argyll and Bute in Scotland
The Great Glen Way – a 79 mile/127 km waymarked route from Fort William to Inverness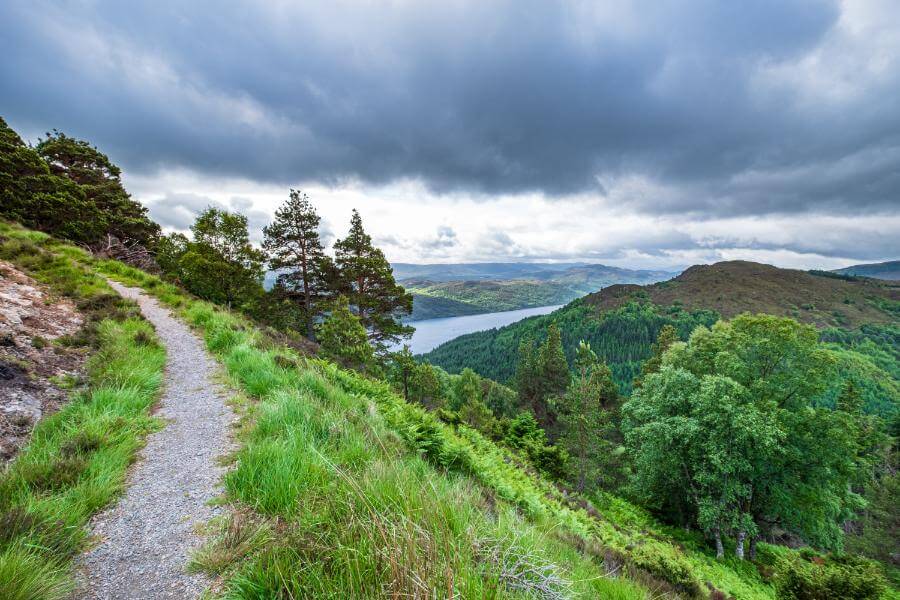 Places of Interest in Episode 3: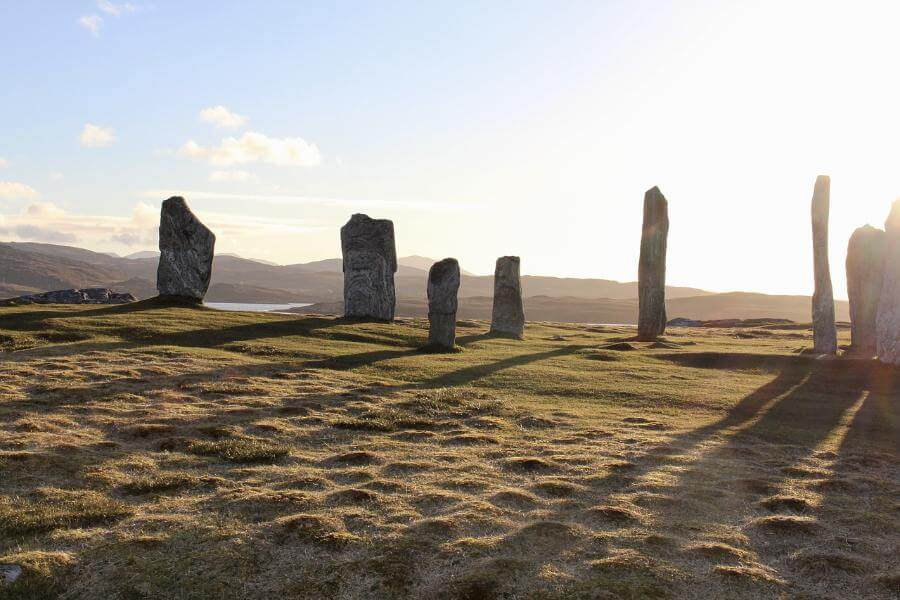 The Pilgrims on The Road to the Scottish Isles
As with the last three seasons, the cast of this season is a mix of celebrities from a range of backgrounds and faiths. Here is who is participating, and what faith they describe themselves as:
Scarlett Moffatt: TV presenter, podcast host, and social media influencer – Christian
Laurence Llewelyn-Bowen: interior designer and TV personality – Non-conforming pagan
Louisa Clein: actress – Jewish
Shazia Mirza: comedian – Muslim
Monty Panesar: England cricket legend – Practising Sikh
Nick Hewer: TV personality – Agnostic with Catholic roots
Will Bayley: Paralympian – Lapsed Christian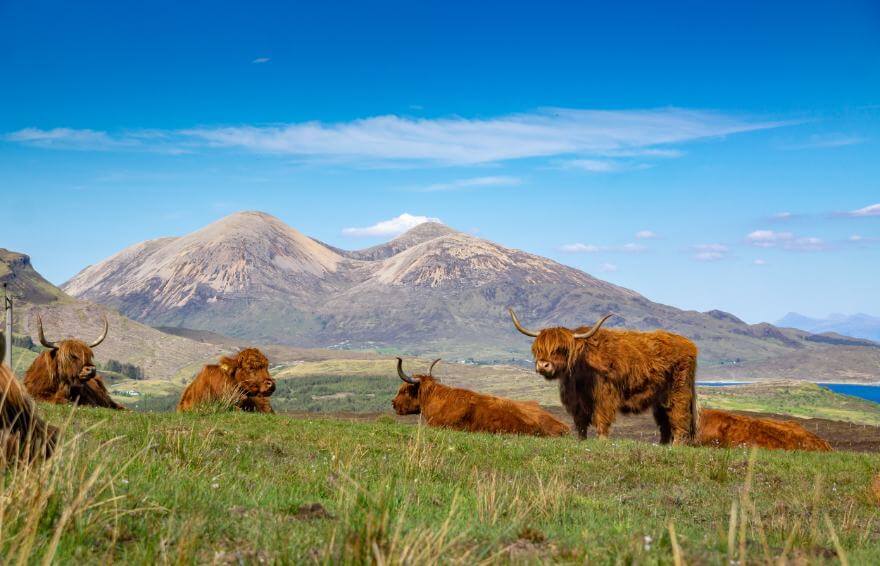 Walk the Pilgrimage Road to the Scottish Islands Yourself!
Pilgrimage: the Road to Scottish Isles showcases a snippet of the incredible walks across Ireland and Scotland. Many of these walks are quite challenging, with basic accommodation and no luggage transfers, but there are some routes that are able to accommodate this.
Our sister company, One Foot Abroad offers three fully serviced walking holiday options in Ireland – the Great Western Greenway, the Wicklow Way, and the Kerry Way. These incredible waymarked walkways offer a gorgeous glimpse into the Emerald Isle, its history, nature and culture.
If the Scottish Highlands tickle your fancy, they also offer an excellent route on the West Highland Way from Milngavie to Fort William.
Discover pilgrimage and active travel on your next holiday! Immerse yourself in Ireland and the UK with Follow the Camino and One Foot Abroad. We have been running amazing pilgrimages and walking holidays across Europe since 2007, so we know our stuff.
Let us help you to make planning a breeze with our expert knowledge, advanced flexible bookings, and 24/7 emergency assistance. We are here to help, so contact us today for a free itinerary and quote!
Make Your Next Holiday an Active Holiday!
Connect to the world on a new level!
Discover amazing locations, new cultures, food and drink.

Let the world change you.
Flexible itineraries Luggage transfers Specially selected hotels
Enquire now!