At the end of a long day walking or cycling the Camino de Santiago, the last thing you want to deal with is challenges with your accommodation. Especially if you plan your own Camino, there may be problems that crop up along the way. Occasionally accommodation providers in small towns might have outdated or difficult to use systems, or they may simply have technical issues. It happens to the best of us!
Here are a few challenges that might come up on your Camino, and some solutions or advice on what to do if they do happen. Of course, if you have booked with Follow the Camino, then you also have the 24/7 emergency number in case you are unable to sort the problems out yourself.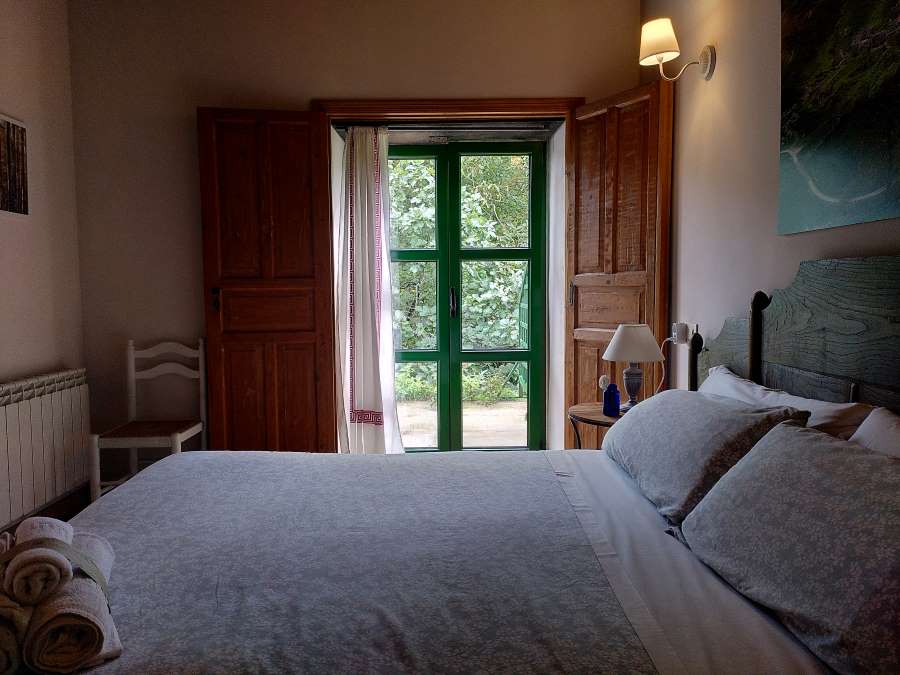 There is No Accommodation Available
This problem will only happen if you are walking the Camino without a plan and without booked accommodation ahead of time. If you have booked through Follow the Camino then we hand-pick and book all your accommodation in advance.
If you are finding places to stay when you arrive in each town then unfortunately there is a risk that you may arrive in a town that has no beds left. This is most common in peak seasons – May to September – but can happen at any time of year if accommodation is closed or an event is on.
If you have chosen not to book ahead, be sure to research dates ahead of time to check for events and seasonal changes that could affect availability. Check how many albergues the town or city that you are aiming for has – for example, Porto on the Camino Portuguese has dozens of albergues, BnBs, hotels, and more, whereas Baños de Montemayor on the Via de la Plata only has a handful.
When you know that you are planning to stop in a smaller town or during peak times we recommend booking at least a day or two ahead. If you arrive and absolutely cannot find available accommodation, you may need to keep walking until the next town – or take a taxi.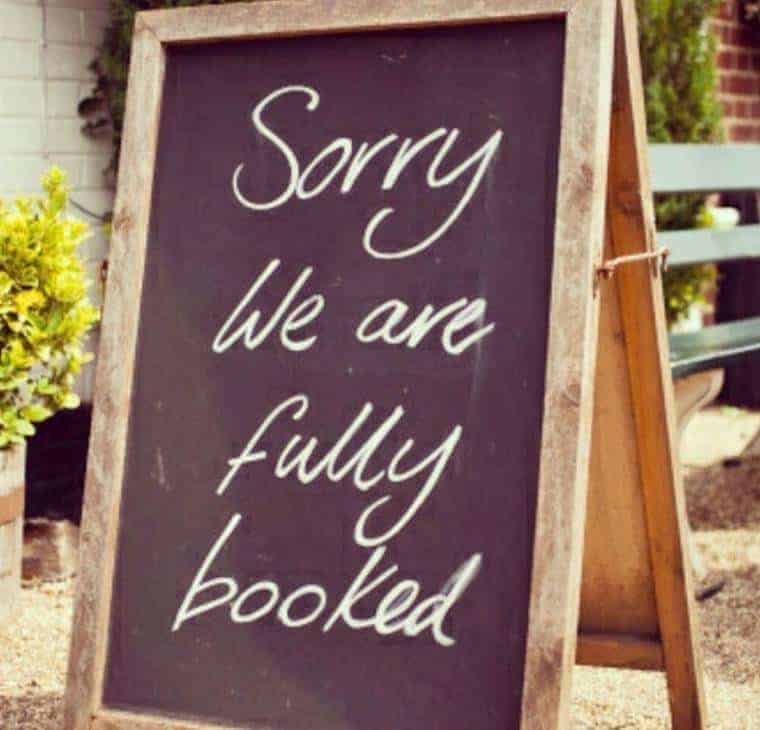 Problems Finding Your Booked Accommodation
If you book your Camino with an agency like us, they will give you information about how to find your hotel, albergue, or other accommodation at each stop. You should also expect the address details and maps for each accommodation.
At Follow the Camino these are in your Client Area of the website for downloading or printing.
A good tip is to look for landmarks on the map such as train/bus stations, churches, squares, etc that can help you to find your bed for the night. Of course, you can also always pull out your phone and use the maps app! Phone signal is good in almost all towns on the main Camino routes.
If you do need to ask someone local for help, you can practice your Spanish phrases at the same time. This allows you to engage with the locals and maybe ask for a nice place to eat later on.

Your Booked Accommodation Can't Find Your Booking
Upon check-in, make sure you give your name as per the person who made the booking in the first place (let's call them the "Group Leader"). If you are a member of a party of two or more, accommodation usually only takes one name on their reservation notebook – even if you gave them all the names at the time of your booking.
Writing your name down is a good idea, as Spanish speakers can struggle a bit with foreign names like Siobhán O' Riordan or Seamus O' Keeffe for example.
If you are travelling with Follow the Camino then you can also tell them that it was booked by us.
Give your booking date and the way you booked (agency name, booking platform, or your email address) to help them find your booking, and show them any confirmation emails that you have.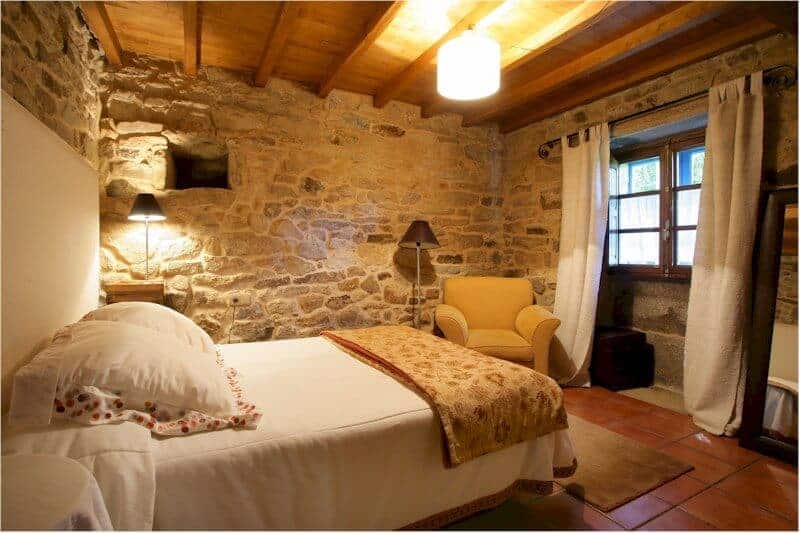 Your Room is Not Ready
Rooms are usually cleaned as soon as guests leave the hotel (check out). However, there are check out times that are more popular than others and the cleaning of rooms can take more time.
In general, accommodation should be clean and ready for check-in by 2pm at the latest, but smaller accommodation providers may take a little longer. If you have started early or have walked faster than planned and get to your destination early, your room might not be ready.
Make sure you ask the receptionist to give you a clear idea of when the room will be ready. Alternatively, ask the person if they have another room that is ready which you could swap to.
If you do need to wait a little while, you should be able to leave your bags at reception. Take a wander around the town and find a cafe or bar to rest your feet. Have a drink and a snack or a meal and watch the people go by.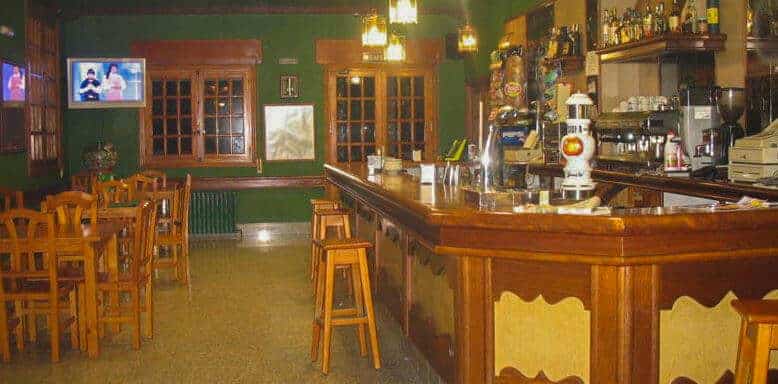 Your Luggage Has Not Arrived 
More and more people are using the luggage transfer service. This service is great to allow you to walk light, and manage tiredness and strain on the body.
The logistics of the luggage transfer is a simple yet complex system but they usually deliver by 2 pm. So if your luggage has not arrived, do not panic, it is usually on its way.
If you are aware of the name of the transporter, you can contact them or ask the receptionist to help you with that.
If you used an agency, they normally supply you with a service emergency number so you can check with them. Getting in contact with the transporter can take a few minutes as they are driving and cannot attend to some phone calls right away. They should be able to let you know within 10 minutes an estimated time for your delivery.
If the driver does not have your luggage, DON'T PANIC! Ring the hotel you checked out from that day and check if your luggage is still there. If it is, you need to organise a new transfer and manage a refund with the contracted company for the service that was not delivered.
If the luggage is no longer in the hotel you checked out from, again DON'T PANIC. In the mornings, accommodation receptions can be full of bags, suitcases and might be transported by different transporters. Sometimes – a transporter might inadvertently take your bag as part of a pile of bags that belong to them. Here there is no magic formula but be patient.
Even in the worst-case scenario, bags will usually reappear around 7 pm after the transfer service has found it and arranged for it to get to you. If you have booked through Follow the Camino, we will deal with any issues like this for you so that you don't need to worry about it.
Inspired? Download Our Camino Packing List!
Everything you need to pack to walk the Camino de Santiago.
Download
Your Room is Unsatisfactory
Some of the towns and villages that the Camino routes run through are very small. This means there can be a more limited offering of accommodation and finding nicer accommodation may be a challenge. When you book through an agency they will be able to let you know the standard of accommodation that is available and they will have worked with those businesses before. This greatly reduces the chance of being disappointed.
However, if the room you get is not the standard that you expected or is unsatisfactory for your needs, it can usually be sorted out for you.
Remembering that most people who work at accommodation providers will not have English as their first language, ask to have a discussion with the accommodation manager or owner to find a satisfactory resolution.
Accommodation owners are called Hospitalleros (hospitaller) in Spanish, most of them want to welcome people and treat them well, whether you are in an albergue hostel or simple 1-star pension to the Parador Hotel type of accommodation.
Depending on the nature of the problem, they might be able to change your room. Alternatively, they might offer you a compensatory drink or dinner.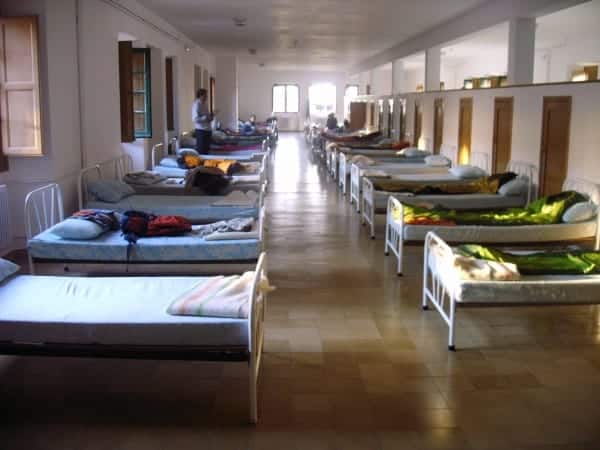 The Room is Noisy
If you are staying in hostels or albergues you can be almost guaranteed that there will be noise. The pilgrims that you share a room with will pack and unpack bags late at night or early in the morning, there is almost always snoring, coughing, sleep talking, etc.
In these communal sleeping situations, the only real solution is earplugs. If you are a light sleeper, consider booking private rooms.
In other types of private accommodations, noise is much less likely. If you do find that there is a noise that you believe is avoidable – speak to the receptionist and see if there is a solution.
There are occasionally unavoidable noise sources, such as a feria (village party), fireworks display, or other celebration. That is when earplugs come in handy.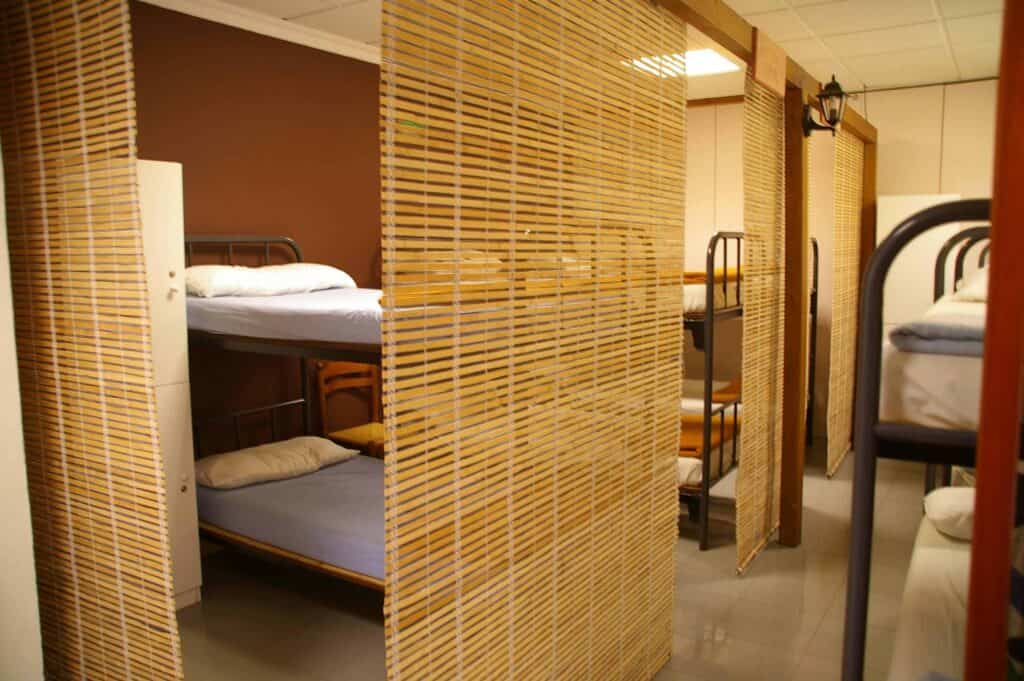 Your Double Bedroom is Made of 2 Beds
This can be surprising for some people. You arrive at your room and although you had booked a double bedroom, you are given a twin, or two single beds pushed together.
This two-bed situation is actually very common in Spain.
Hotels tend to have only a small percentage of their rooms with double beds, a small portion with single beds, and the majority of their rooms will have two single beds that are pushed together as needed.
While they might not be what you are used to, they give the hotels more options to respond to any type of booking. You can ask if there is a normal double bed if that is what your confirmation states.
It is up to you how you approach this, knowing that this is a very common practice for Spanish hotels. If you do decide to ask for a different bed, be sure to do so before you use the room, and try and find a reasonable outcome.
Payment Problems
Booking contracts vary greatly from accommodation to accommodation and from operator to booking engine.
Some hotels are paid before the stay, some on check-in, some on check out and some other after client's departure. Because accommodation owners own are not tied to any hotel chain contract and policy, they kind of do what they want and feel most comfortable with.
You will find that in France they tend to ask for payment upfront (deposit at the time of booking and balance on arrival or check out) while in Spain and Portugal they tend to get paid at check out.
So if on your arrival, they are asking for payment, if you have booked via an online booking platform, check your confirmation email.
If you have booked via an agency like Follow the Camino, ask the hotel to ring the agency to sort it out, as all the payments should have come from them.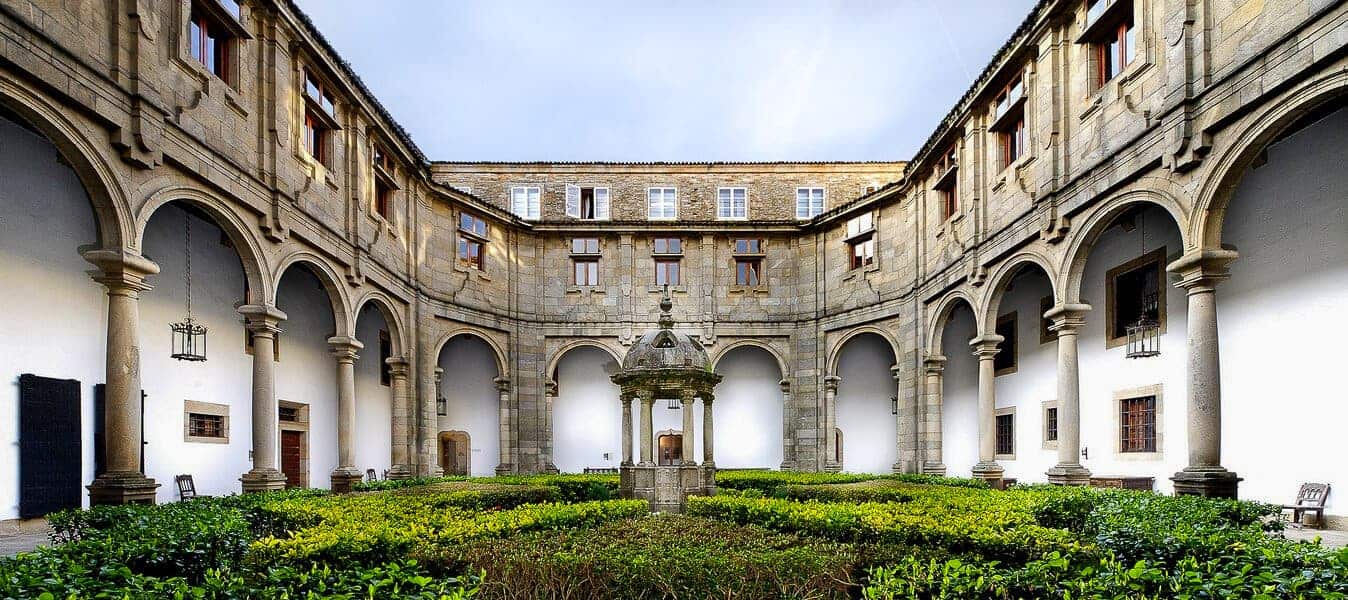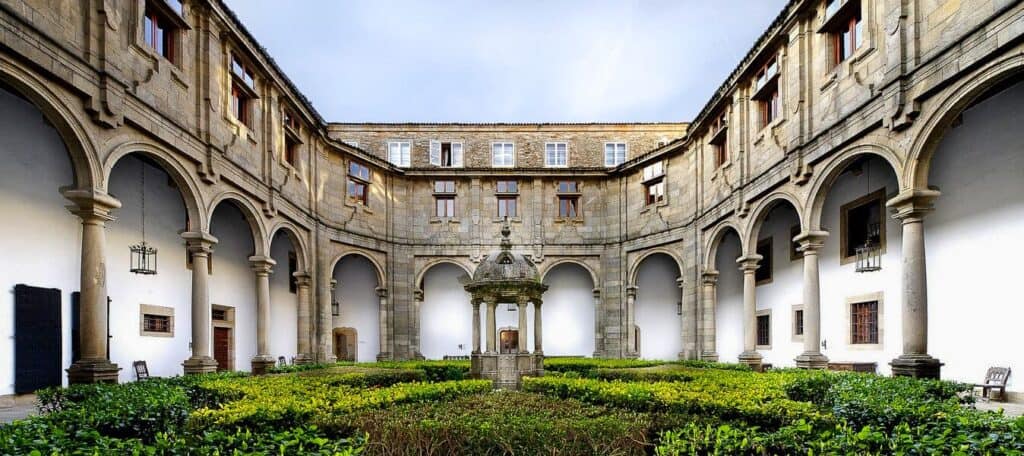 Meals – Special dietary requirements
If your accommodation includes breakfast or dinner then it is a good idea to remind your host of any dietary requirements that you have when you check-in. Whilst Spain and Portugal have come a long way with regards to vegan, gluten-free, and other special diets, some providers may not offer these options by default.
Even if you requested a special meal at the time of booking, it is good practice to remind them in case it has been forgotten. When you arrive for your meal, let the staff know that you require a special meal and they can also make sure that this goes smoothly.
Remember that you are not going to go through a chain of hotels with bulletproof booking systems. In a lot of smaller places, you are dealing with family-owned businesses who do everything themselves, from reception to cleaning and even cooking. This is partly why the Camino is so appealing there are wonderful homey and quaint small businesses everywhere.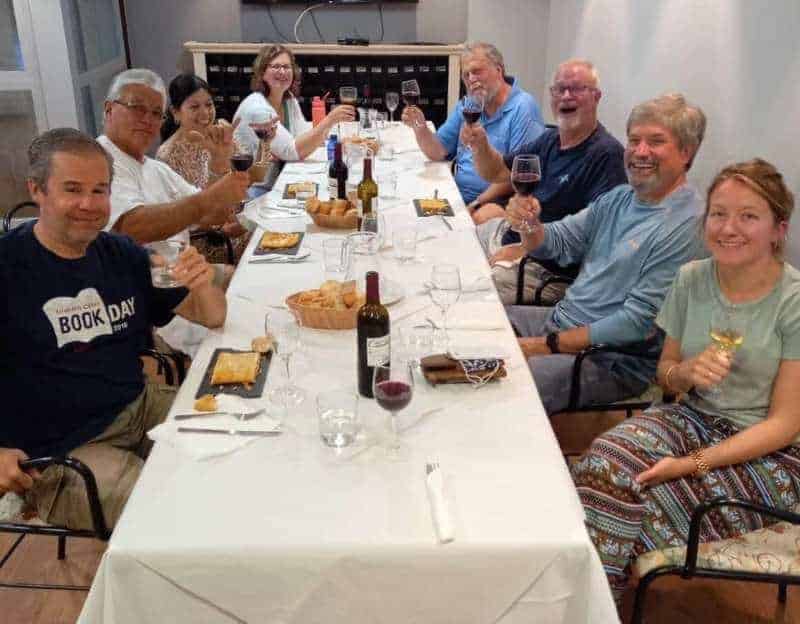 Meals Times
Depending on what part of the Camino you are walking, meal times may vary. Take note of what time breakfast is served when you check-in, as it may change along the Way.
Different countries also have different meal times. In general, your meal times will be:
Breakfast: France, 7-9am, in Spain, 7:30-10am, in Portugal 7:30-9:30am.
Lunch: France, 12pm to 1:30pm, in Spain and Portugal 1pm to 3pm
Dinner: France, 7pm to 9pm, in Spain and Portugal 8pm to 10pm
If the time does not suit you, ask reception what the options are. They are usually accommodating and can prepare a picnic breakfast for example, if you are leaving early in the morning. They may also be able to recommend an early or late restaurant or another place that you could try.

Book with Follow the Camino and Travel Worry-Free
We hope that this helps to prepare you for any problems that you could face with your accommodation along the Camino de Santiago through Spain, Portugal, and France. If you have any other questions, get in touch with us! We would love to help you to plan your next Camino adventure.
Follow the Camino has been creating life-changing trips on the Camino since 2006. Our clients come from all over the world at all times of the year, so we have plenty of experience crafting customised itineraries. Whatever style of Camino you are dreaming of, we can help you to make it a reality.
Contact us for a free quote and get your Camino started!
The Camino is Open for 2023 Bookings!
Some of our top accommodation booked out in 2022, so get in now to secure the best accommodation for your Camino!
Discover this empowering journey across Spain, Portugal and France for yourself.

Journeys from 3 to 90+ days available.
Flexible itineraries Luggage transfers Private rooms & bathrooms
Contact us