The Camino Portugues is an increasingly popular choice to walk the Camino de Santiago, and there are many reasons for that! Although it is (ye) not as famous as the Camino Frances, the Camino Portugues offers a beautiful Camino experience while staying true to the Camino traditions.
In this post we'll be exploring the reasons why the Camino Portugues is gaining popularity by the minute. But careful – they will awake your wanderlust!
Let's dig in some aspects that make the Camino Portugues – either Central or Coastal – a great option for your next Camino:
Portugal, of course!
When pilgrims choose to walk or cycle this Camino, Portugal is a great motivator. This Atlantic country offers smooth weather, great gastronomy, amazing landscape, incredible beaches, and friendly people to wrap everything up. Basically, Portugal is a dream come true!
Even in Spain there is a very famous saying that's repeated when things go wrong, both in melodies and as sarcastics chants: "Menos mal que nos queda Portugal" ("Luckily we still have Portugal"). This saying became popular after the Galician rock band "Siniestro Total" launched their 3rd album – named like that!
The History
Choose the Camino Portugues if you want to find yourself walking through European Medieval history, following the footsteps that led thousands of pilgrims to Santiago since the early XII century.
The flow of pilgrims from Portugal towards the north of Spain established not only spiritual conections, but also cultural and economic links between the two countries. Kings, nobles and clergy were key to develop the Jacobean devotion. One of the most famous pilgrimage was that of Dona Isabel de Portugal, the Holy Queen. She walked the Camino in the 14th century and offered her crown to Santiago before his altar. Upon her death, she was buried in Coimbra with a pilgrim's staff.
And since both Spain and Portugal have historically been countries with a high catholic population, so it makes perfect sense to acknowledge this Camino as one of the most traditional ones. But most people don't know that during a brief period the Camino Portugues almost disappeared in favor of the Sanctuary of Fátima!
The Sanctuary of Fátima
In 1917, the Virgin Mary appeared for the first time to three children in a city in Santarém. There were 6 appearances in total, one of them witnessed by thousands of people! That miracle, as approved by Pope Pius XII in 1940, guided believers to Santarém. Nowadays, up to 8 million people visit the Sanctuary of Fátima every year!
Although the popularity of this new pilgrimage eclipsed the Camino the Santiago for a while, soon the love for the Apostle reappeared, and the Camino grew in international popularity.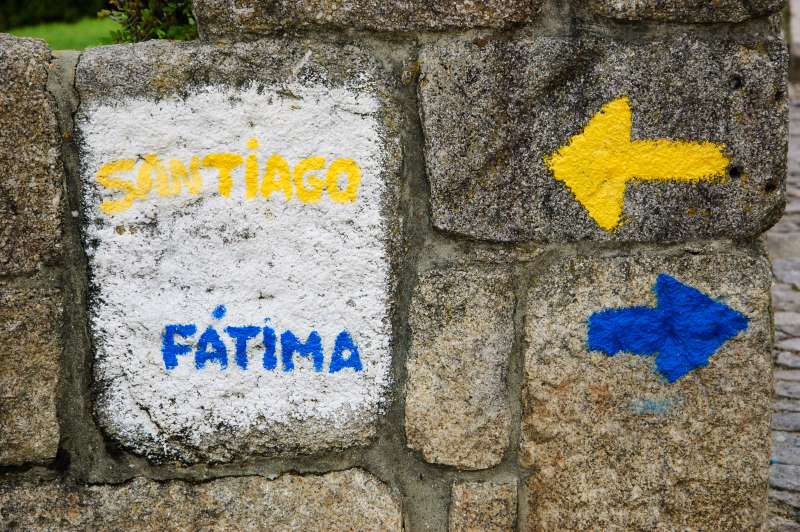 The Terrain
The 600 km Camino Portuguese begins at low elevation in Lisbon with easy walks through river valleys.  It then enters first hilly and then more mountainous terrain as it approaches Porto.  The route here consists of everything from wooded paths to Roman roads to urban pavement.  Once the route leaves the nearly flat Atlantic region north of Porto, it enters the hillier and greener lands of northern Portugal and Galicia.  Here the route consists of gently undulating woodlands and agricultural regions with cobbled country roads and dirt tracks.  The steeper slopes and rural villages of Galicia provide a verdant landscape as one approaches the city of Santiago.
As for the Camino Portugues Coastal, the terrains are a contrast to those found on other routes.  The route leaving Porto is nearly flat with only occasional small hills. The walk along the coast is a mix of paved footpaths through towns, forest tracks, and cobbled country roads.  It's also possible to walk along miles of pristine beach or long stretches of wooden boardwalks within the sand dunes.  Once in Spain, the gently undulating route follows the coast northwards before turning inland and becoming increasingly hilly.  The Coastal Route joins the Portuguese Central Way at Redondela.  From there it meanders through the green hills of Galicia to Santiago.
The Gastronomy
This route offers something for everyone, and it's easily customized either to fit a budget or to enjoy luxury accommodations and Michelin-star restaurants.
If you need some examples, the omnipresent salted cod dish – Bacalhau – can be found all across the Camino. It is often served fried in crunchy croquettes or with rice, potatoes, tomatoes or peppers. For something fresh, try the shellfish – fantastic, tasty, and available everywhere you look.
Sweet tooth? Ask for a Pastel de Belém. They will never dissappoint you!
If you find yourself in Porto – then it's time for a Francesinha! Enjoy this ham and steak sandwich topped with molten cheese, a beer sauce, and a fried egg. This dish is a crowd stopper, but it's also a very filling one. Make sure you have enough time to enjoy a nap afterwards!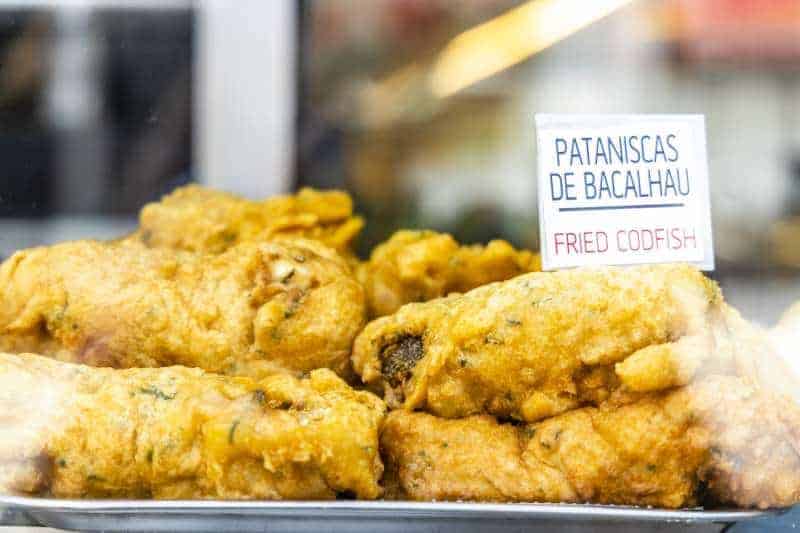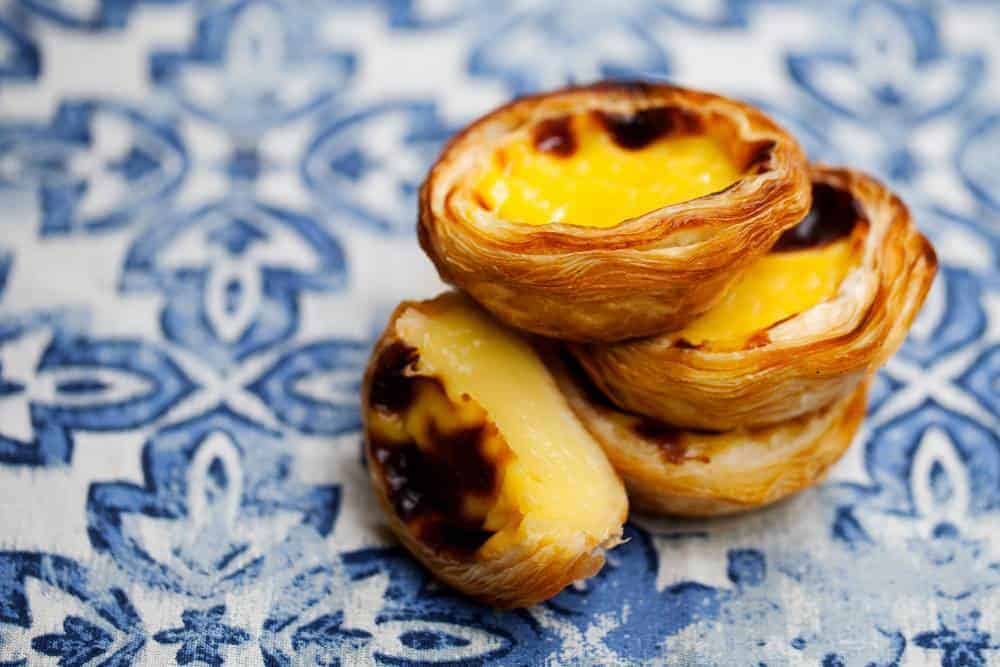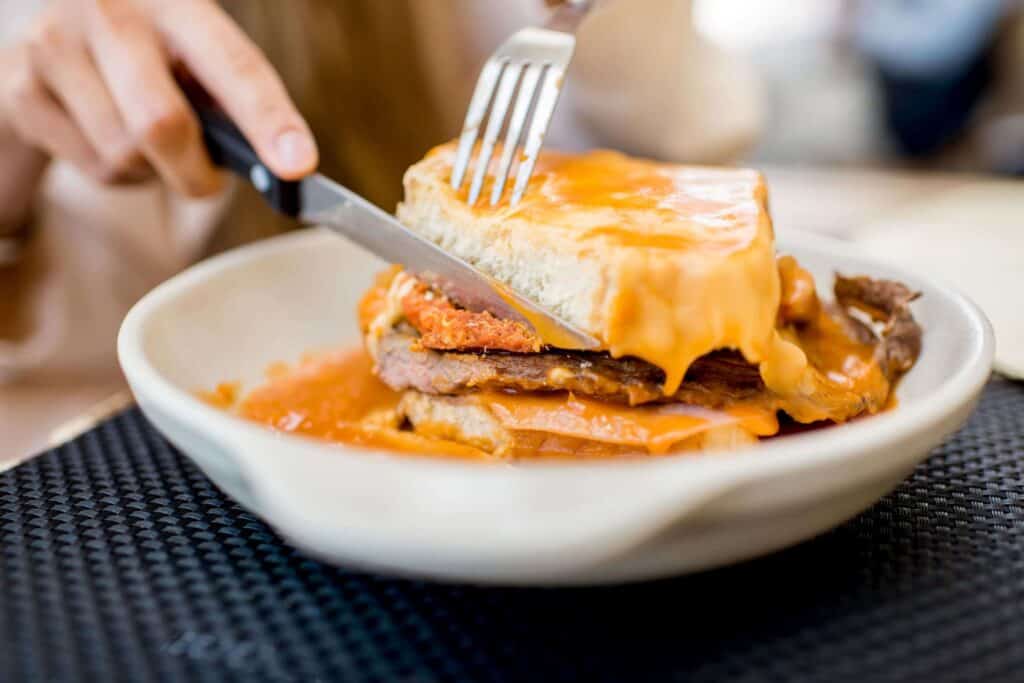 The weather
Have you heard how hot the Camino Frances can get in summer? When you choose a Portugués Camino, you're in for a milder weather. Some extra miles to the south also means that the season last a bit longer – so consider this Camino if you're planning to walk in October or November!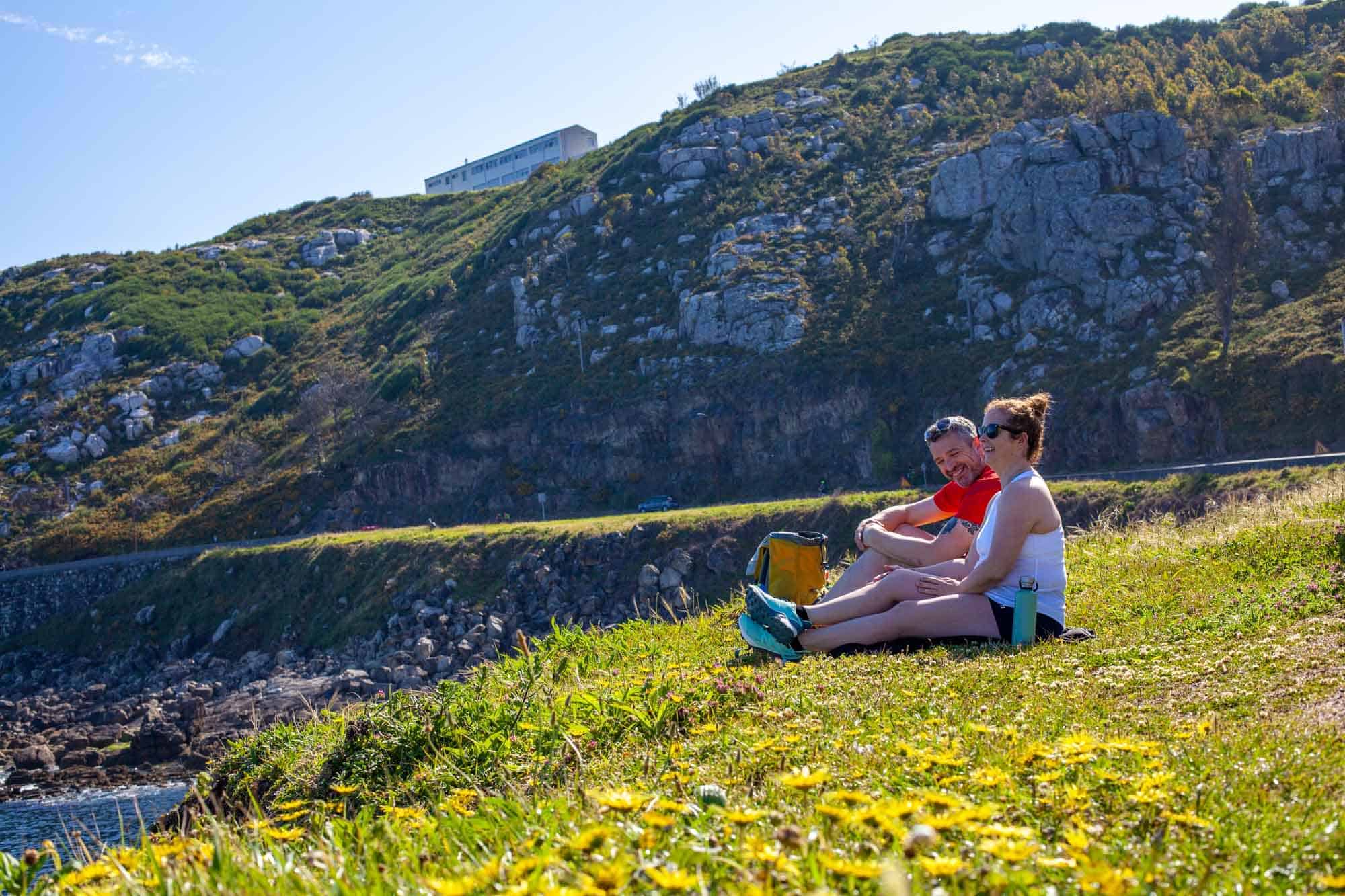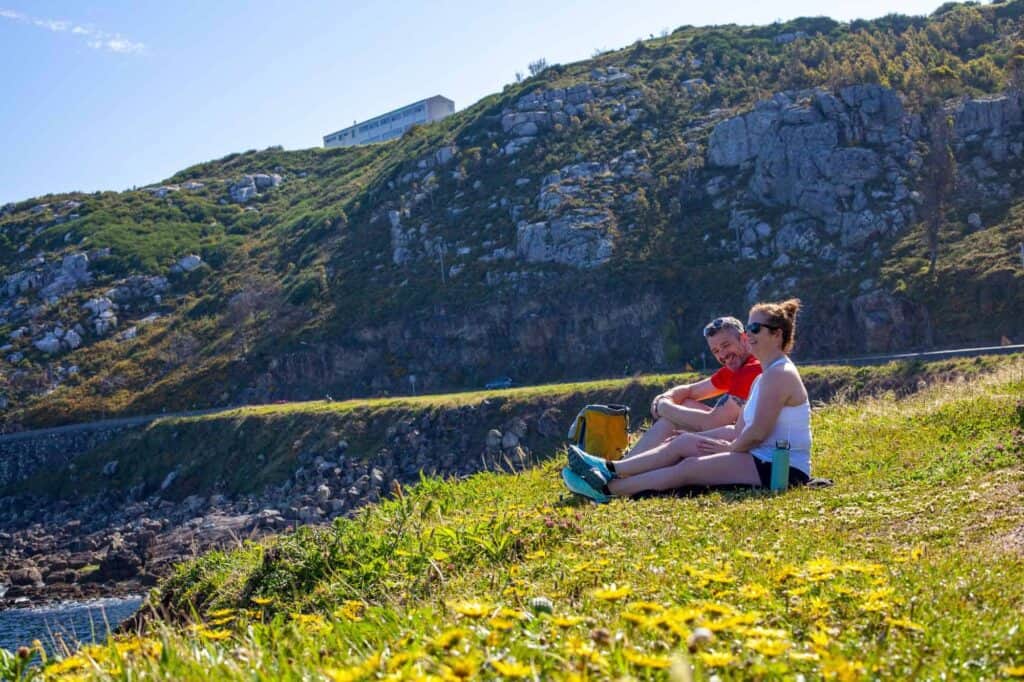 Are you in?
The Camino Portugues is a great option for anyone – as these reasons have probed!
Get in touch with us to receive a custom itinerary for your trip, we can help you experience all that the Portuguese Way has to offer!
The Camino is Open for 2023 Bookings!
Book 3 months in advance to recieve a 5% discount!
Reconnect with your love of travel on the ultimate bucket list adventure through Portugal and Spain.

Whether you have 5 days or 50 days – there is a Camino for you.
Flexible itineraries Luggage transfers Private rooms & bathrooms
Contact us