The Camino is for everyone – and that includes members of the LGBTQ+ community! People of all orientations and genders have walked the Camino de Santiago and found meaning, connections, and friendship on the Way. Whatever your goals are on the Camino, your sexuality and gender aren't going to get in your way. Gay, lesbian, bisexual, transgender, and all other members of the rainbow community can all get out and enjoy the wonders of Spain and this ancient pilgrimage.
A History of LGBTQ+ Rights in Spain, Home of the Camino
Like many countries, things weren't always as open and accepting as they are now. However, Spain legalised both same-sex marriage and adoption rights for same-sex couples in 2005. That makes it well ahead of Portugal, the USA, France, New Zealand, Australia, and Germany – to name a few.
Acceptance of LGBTQ+ People in Spain Today
Spain has been recognised as one of the most LGBT-friendly countries in the world! Lesbian, gay, bisexual and transgener culture has had a significant impact on Spanish literature, music, cinema and other forms of entertainment as well as social issues and politics.
A study done by the Pew Research Center in 2019 showed that more than 88% of Spanish citizens accepted homosexuality, making it one of the most LGBT-friendly of the countries polled.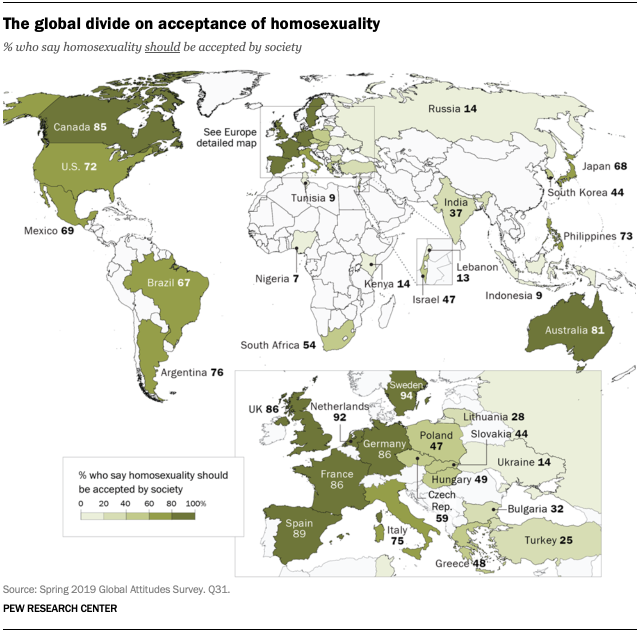 Madrid even hosted the annual Europride celebration in 2007 and WorldPride in 2017! You will find wonderful Pride celebrations and parades all across the country throughout Pride Month (June), even in some smaller towns.
Learn more: Download your FREE Camino e-book!
Discover the routes and sections of the famous Camino de Santiago pilgrimage.
Download
Getting Ready for your Camino as an LGBTQ+ Person
As you prepare for your Camino, remember that you will be meeting a very wide range of people from all over the world. You may want to decide if you would like to discuss your sexuality before you leave, or if you would rather use gender-neutral pronouns (they/them) when discussing part and present partners. This can give you some time to decide if you feel comfortable discussing your gender or sexuality more if it comes up in conversation.
In general, people will be quite open to meeting people who are different on the Camino. They know that there is a wide range of people on the Camino. At worst, you may encounter one or two people who might prefer not to talk to you and will move on. In general, people on the Way of Saint James are open-minded and supportive of their fellow pilgrims.
You may decide to come out to some people on the Way, and not others. That is absolutely fine, and you should always stick with what makes you feel comfortable and safe. It can be tiring coming out to many new people every day, so look after yourself.
This video, by a pilgrim who identifies as gay, talks a bit more about this:
Pilgrims Like Getting To Know Each Other
As you walk your Camino, you will meet new people almost every day. You may simply wave and say "Buen Camino!" as they walk by, or you may end up walking with them for days or weeks of your pilgrimage.
Meeting lots of people usually means asking and answering a number of questions many times, whether you are LGBTQ+ or otherwise.
Where are you from? Where did you start? How long are you walking for? How did you hear about the Camino? And… do you have a partner/boyfriend/girlfriend? Do you have kids?
There is rarely any sense of prying, but it is good to know to expect lots of questions. Of course, you never have to answer them, and you can always choose how much you share based on how you are feeling.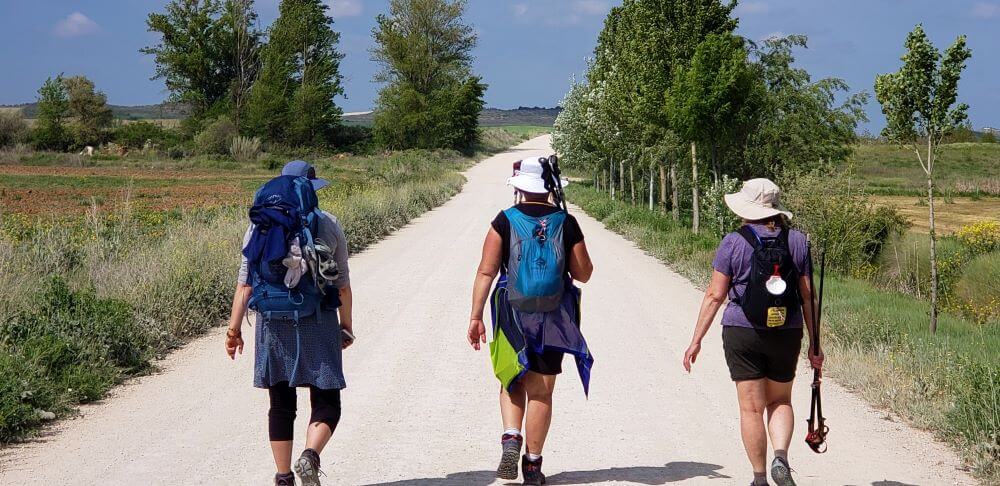 Camino Accommodation for Same-gender Couples
There should be no issues with people who identify as the same genders sharing rooms or beds along the Camino. You may find that you are given a twin bedroom rather than a double bed in some cases, but this is usually because that is what is most commonly available. If you book hotels and guesthouses along the way (or if you book through Follow the Camino) then you will usually be able to ask about a shared bed if you want one.
If you have made your bookings through us and have any trouble with your accommodation, you can call us 24/7 for assistance.
Are You Ready for Your Camio?
So, you are ready to get out there and walk the Camino? Fantastic! Check out our e-book to get started. You'll also need to know what shoes to wear, what bag to bring, and what to pack! Are you bringing the kids? We have tips for that too.
For our vegan friends, there is a whole e-book to help you learn the right words and choose some excellent restaurants along the way. Finally, your Camino will be even more awesome if you do some training – so get your shoes on!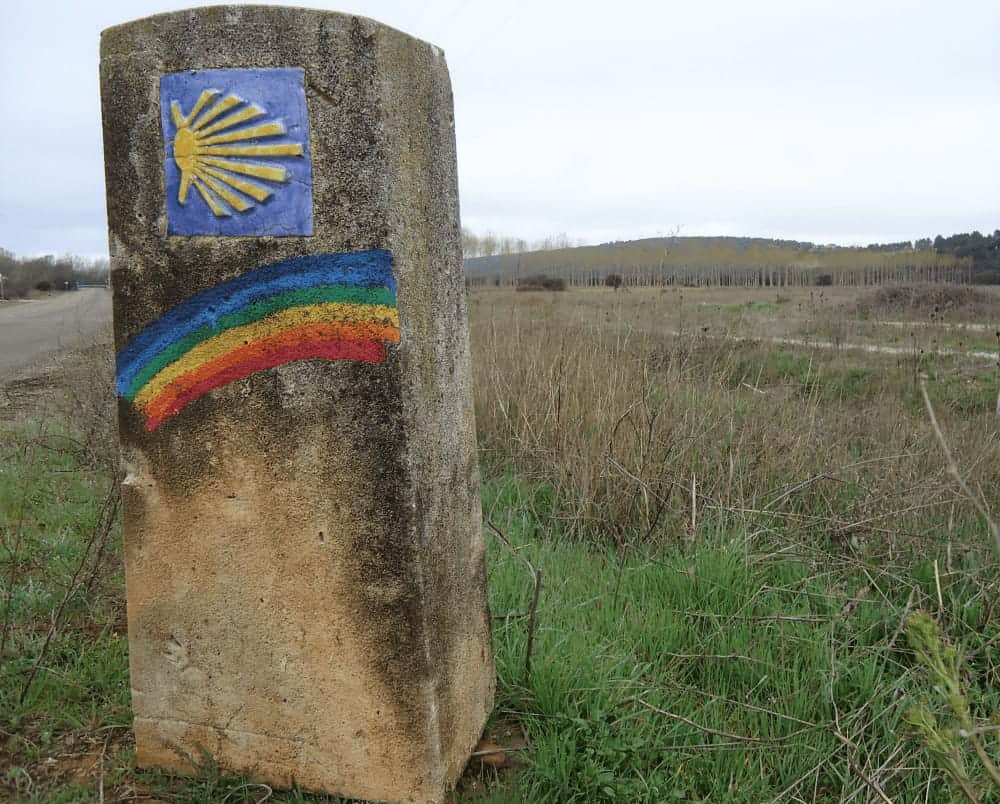 We hope this helps you to prepare for the Camino, whatever your background or orientation! The Way of Saint James is open to everyone and has something special to offer everyone. To all the lesbian, gab, bisexual, trans and other rainbow folks out there – you are welcome and we would love to see you on the Camino de Santiago!
The Camino is Open for 2023 Bookings!
Some of our top accommodation booked out in 2022, so get in now to secure the best accommodation for your Camino!
Discover this empowering journey across Spain, Portugal and France for yourself.

Journeys from 3 to 90+ days available.
Flexible itineraries Luggage transfers Private rooms & bathrooms
Contact us