Happy International Women's Day! The 8th of March we are celebrating women, especially all the wonderful women who have walked the Camino de Santiago.
We have seen such a rise in the number of women who walk the Camino with Follow the Camino, in fact, more women walk the Camino than men!
This includes plenty of solo female travellers. We also have mothers walking with their children. Wives convincing their husbands to do a walking holiday with them. And women walking with their friends.
The Camino can be a life-changing experience and can show you what you are truly capable of. Anyone can walk the Camino de Santiago with the right support and the right training, so if you haven't done it yet – get planning!
Once you get walking you'll join the ranks of some well-known people, including some lovely famous ladies who have walked the pilgrimage.
Here are 10 well known female pilgrims who you might have heard of:
Queen Mathilde, Crown Princess Elisabeth, Princess Eleonore – Belgian Royal Family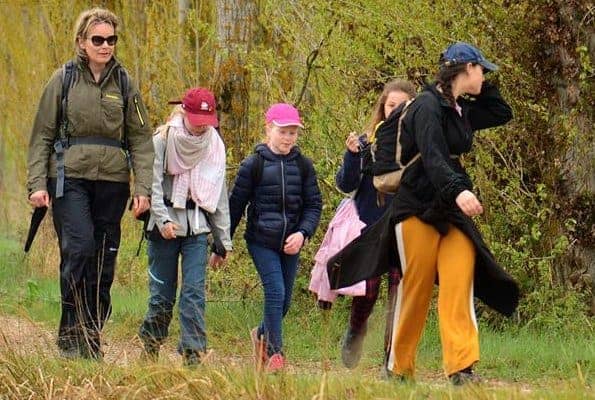 The Queen of Belgium and her family have walked different sections of the French Way over several years.
They often bring their extended family and friends, just like many women who walk the Camino with us!
Mary McAleese – Former Irish President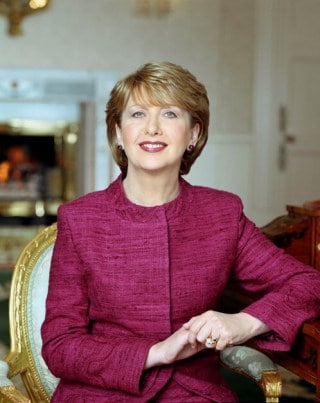 While serving her second term as President of Ireland, Mary McAleese, walked a 112KM pilgrimage to Santiago de Compostela.
She brought her husband Martin and a group of friends with her.
That just goes to show that you can always make time for a walking holiday!
Angela Merkel – German Chancellor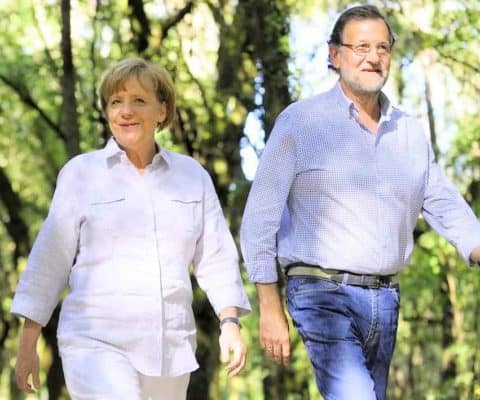 German Chancellor Angela Merkel walked a portion of the Camino de Santiago when she was on a state visit to Spain in 2014.
She walked 6 kilometres of The famous French Way from O Pedrouzo to Lavacolla, with then Spanish Prime Minister Mariano Rajoy. Merkel is a keen hiker and spends many of her holidays traversing the Italian Alps.
Katherine Lynch – Comedian, TV personality
Katherine walked the Camino with Follow the Camino as part of a charity walk for the Irish Hospice Foundation.
We love supporting charity groups, so if you are interested in doing a fundraiser walk, get in touch!
Shirley MacLaine – Actress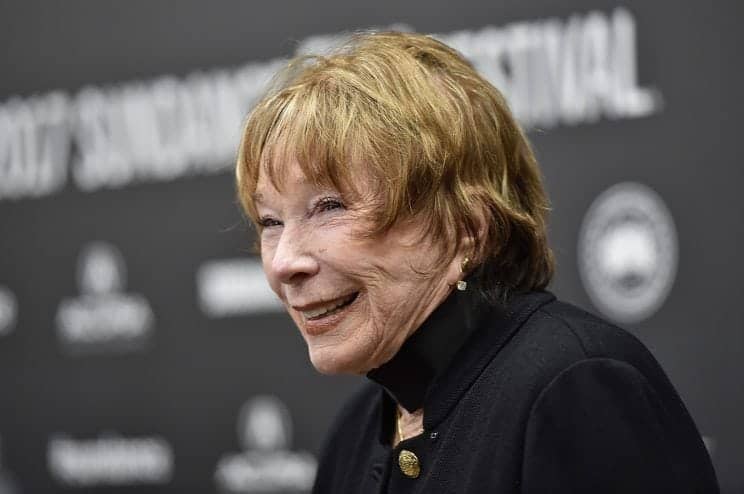 Iconic film star, Shirley MacLaine (Steel Magnolias, Terms of Endearment) trekked the Camino at aged 60. She famously said of the Camino, "All you really need in life is some fresh water, a good hat, and a really good pair of shoes."
MacLaine wrote a best-selling book about her life-altering journey, called The Camino: A Journey of the Spirit.
Frances Black – Journalist, singer, politician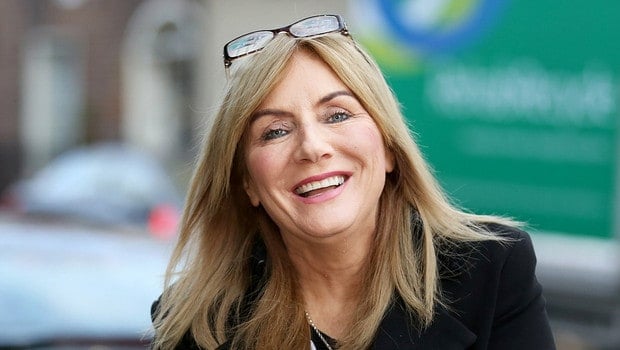 Frances has done several trips with Follow the Camino, fundraising for "The RISE Foundation".
Her trips with us include the Camino Frances – Sarria to Santiago de Compostela, Camino Finisterre, Camino Portuguese Coastal from Oia to Santiago.
Jenna Bush – Daughter of George W. Bush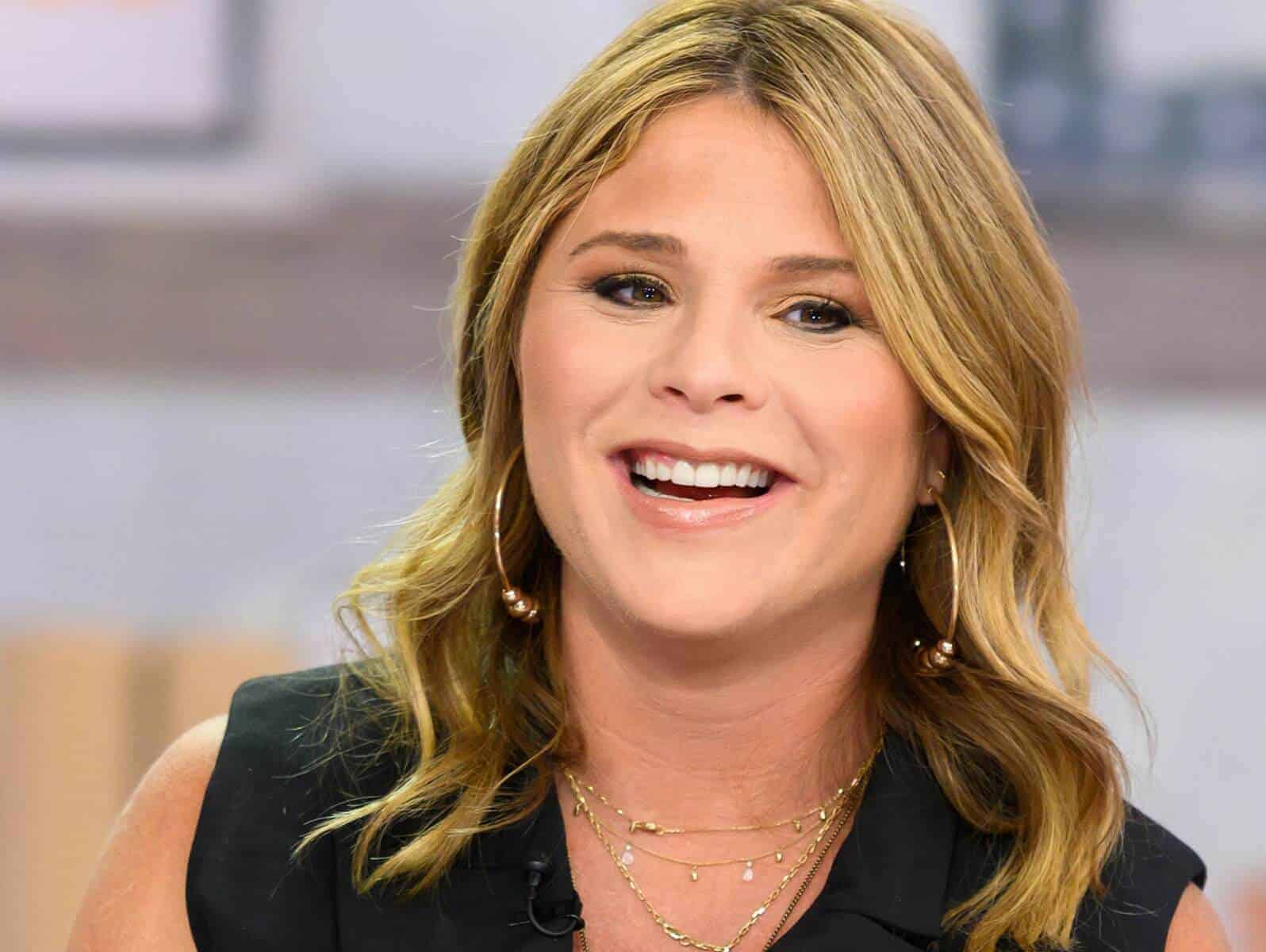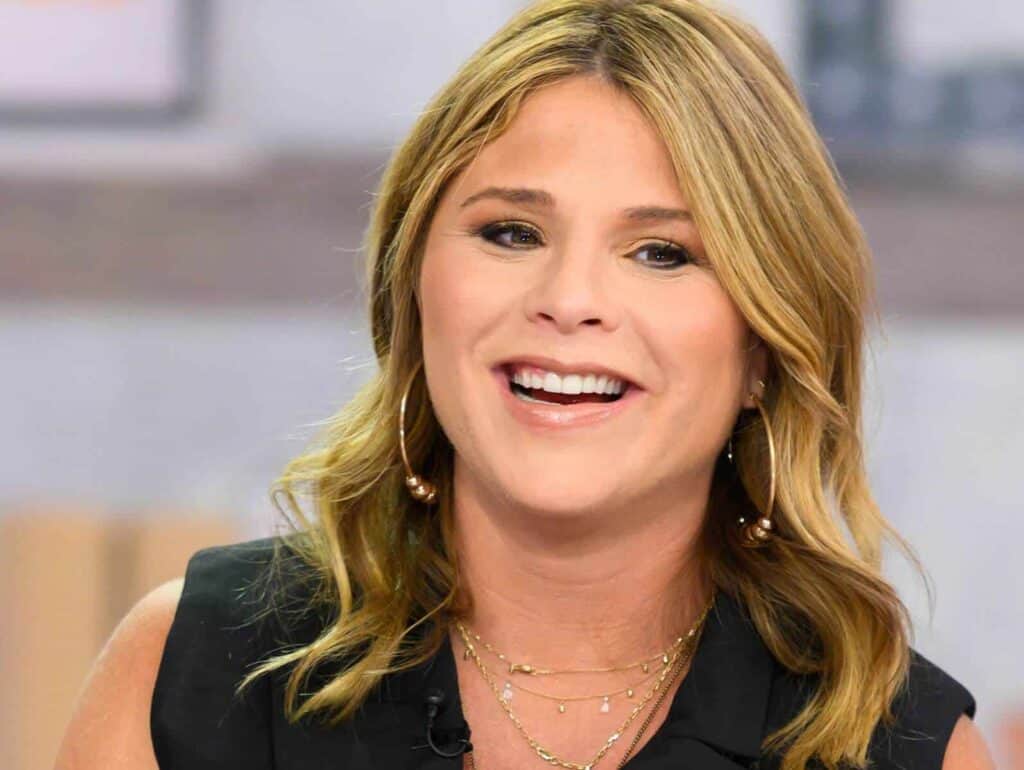 Jenna Bush was one of the women who walked a section of the Camino. She did it when she was 22 years old to celebrate graduating from university.
She walked from Lugo to Santiago de Compostela with friends and a couple of security guards.
She may have taken security, but for most of us, the Camino is perfectly safe for female travellers.
These three took part in the BBC Two show, "Pilgrimage: The Road to Santiago" along with other celebrities to do part of the Camino and see how the pilgrimage changed them.
Debbie McGee – BBC Radio Berkshire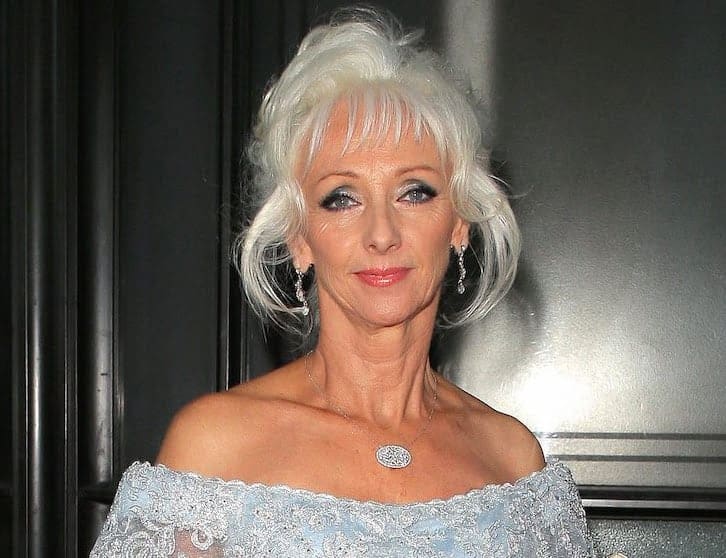 The advice Debbie gives to future pilgrims is to stay in nice hotels and have your luggage sent on ahead!
She should have called us!
Heather Small – Singer, M People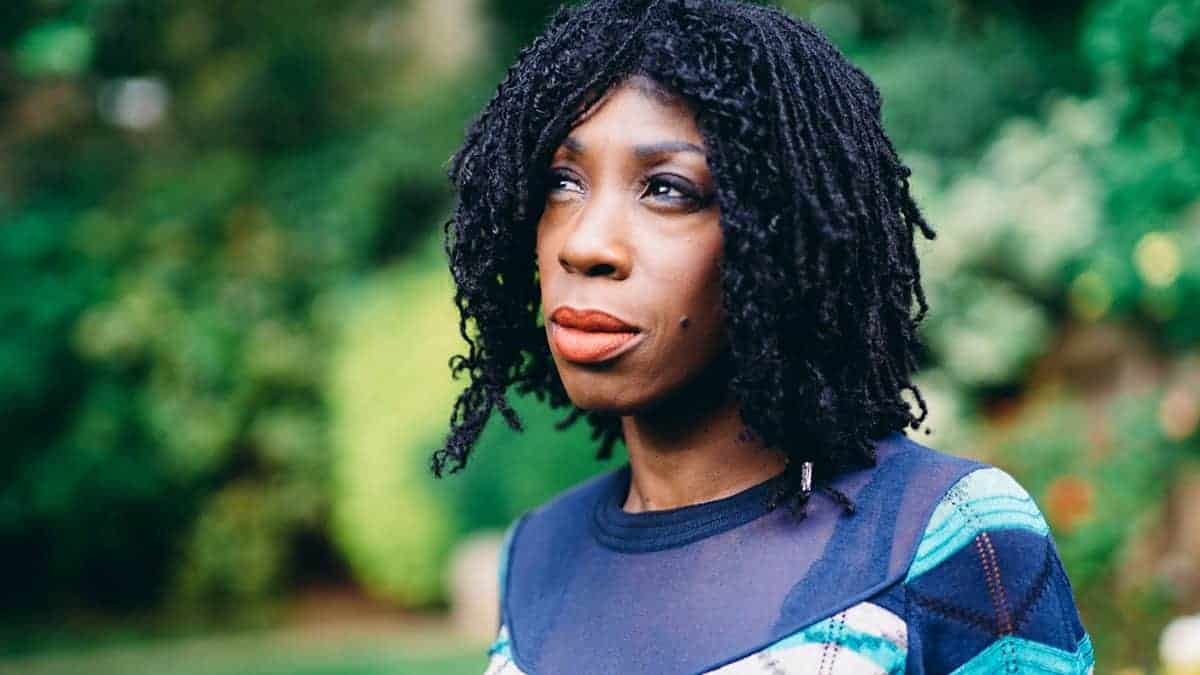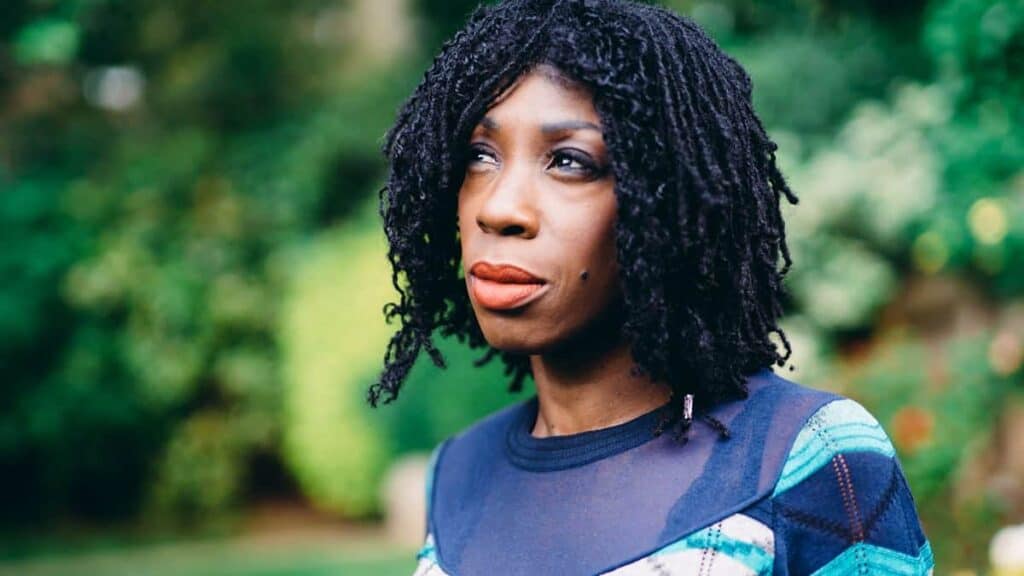 It sounds like Heather had a wonderful time!
"As different as we all are, some things resonate with individuals and we all managed to find a common thread throughout the experience."
Rev. Kate Bottley – Journalist, presenter, and radio host
When asked what she wanted to get out of walking the Camino de Santiago, Rev. Bottley said,
"I was hoping to meet some great people, have conversations and find out more about myself. I also wanted to understand something about why people would put themselves through something so physically tough in order to find enlightenment."
Walk Our Most Popular Camino Route!
The last 100km of the French way is the most walked section of the Camino.

Walk it with us!
Flexible itineraries Luggage transfers Specially selected hotels
Contact Us
You might not be a celebrity (yet) but walking the Camino de Santiago is still absolutely within your reach. There are so many ways to do it, and we can help you find the level of comfort you are looking for.
Take on the challenge and join the almost 180,000 women who will walk into Santiago de Compostela this year. You can travel solo like Shirley, or with your family like Queen Mathilde. Perhaps you'd rather walk with friends like Jenna. Maybe you even want to do walk the Camino as a fundraiser!
Get in touch with us to learn more about the options, and read a few more of our stories to hear about other women like you who have walked the Camino de Santiago.