2020 and most of 2021 may have been tough years for those of us who are looking forward to getting out on the Camino routes, but the world is reopening! As we wait for our next Camino we can keep fit, we can watch films and read books about adventures, and we can start planning our post-corona Camino holidays!
Now is a great time to daydream, get ready, and find inspiration. Maybe you have always wanted to eat fresh paella in a fishing village, or maybe you have always wanted to sip port in Porto, Portugal. There are so many adventures out there waiting to happen, especially on the Camino de Santiago.
Travelling is also an excellent way to set aside time to reconnect with friends and family. Taking a trip with them removes you from the distractions of everyday life and gives you time to chat, relax, and have new experiences together.
Now that you are convinced – how do you start planning your post-COVID-19 Camino?
1. Dream BIG!
Think of all the amazing bucket-list Camino journeys you have ever wished you could do. Get inspired by watching movies and reading books about those journeys. If you prefer shorter videos, have a look at some of the amazing videos on YouTube from travel experts like Rick Steves.
You might have extra holiday days saved up now – that means you could walk a longer route! Maybe the full French Way, or the Camino Portuguese Coastal Way from Porto and add on the Camino Finisterre to the "end of the world"! If you are looking for a huge adventure you could even add Le Puy Camino to the beginning of the Camino Frances for an epic 2 and a half month journey!
2. Assemble your Travel Team
Your best friend, your mum, and your kids. Just you and your significant other. The guys from your college days. All the women you raised your kids with. You and your son. Your partner and adult kids. The choice is yours!
Everyone has their own dream travel team. Start talking to them now and get them excited! Share links to holiday bundles and videos of virtual hikes so they can see what the trip would be like.
Your friends and family can join you for different sections too! Pick several friends and get them each to walk one section with you, or meet up with them for the last 100km into Santiago if they don't have time to walk with you for longer.
If you are feeling like you need to get away from people for a bit that is fine too! The Camino de Santiago is also an amazing walk to do by yourself if that is what you are looking for.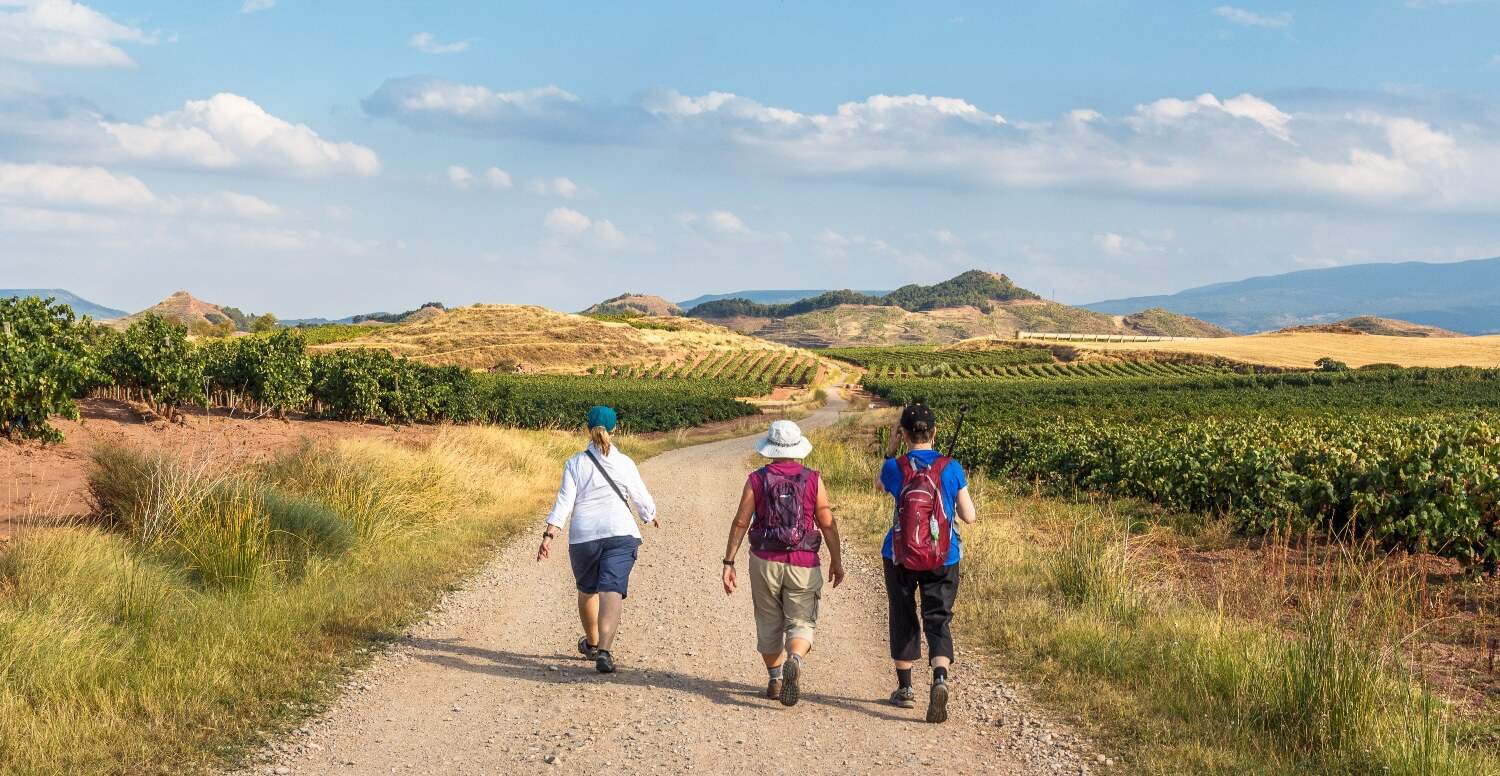 3. Work out everyone's favourite activities
Everyone wants something different out of a holiday, and knowing which bits will get them excited is the key to planning a holiday with something for everyone. If you are planning with kids, try doing a picture board from old travel magazines and newspapers!
Do some research on what is special and worth seeing in Spain – our blog has loads of things to get you started! Consider special foods that people might want to try, wine regions to visit, beaches to spend an extra day on, guesthouses with swimming pools, special museums and churches.
Once you've got a list started this will help our Camino Experts to put together the best Camino route for your group. Foodie Camino, anyone??
4. Talk to the experts and find a package that suits you
Once you have a few countries or experiences in mind, you can start talking to Camino Experts, like our team at Follow the Camino.
We keep in touch with all our providers to make sure they are doing ok and to understand the service levels they deliver. This means we have up to date information about what is happening across all the Camino routes and we can give you the best advice possible.
Our team is also passionate about the Camino, having walked many hundred kilometres of The Ways cumulatively.
If there is anything that you need to know about the Camino, we can probably help you! We can also listen to all your ideas and requirements and help you plan a custom-made trip that ticks all the boxes.
All of our packages are built for you and include hand-picked accommodation, customised daily distances to suit your group's fitness, bag transfers, and more.
One of the main advantages of booking through an agent is peace of mind. You know that we have everything sorted out and if anything changes we will move all your bookings for you. We have booked thousands of successful trips, so leave the details to us while you enjoy your stress-free trip.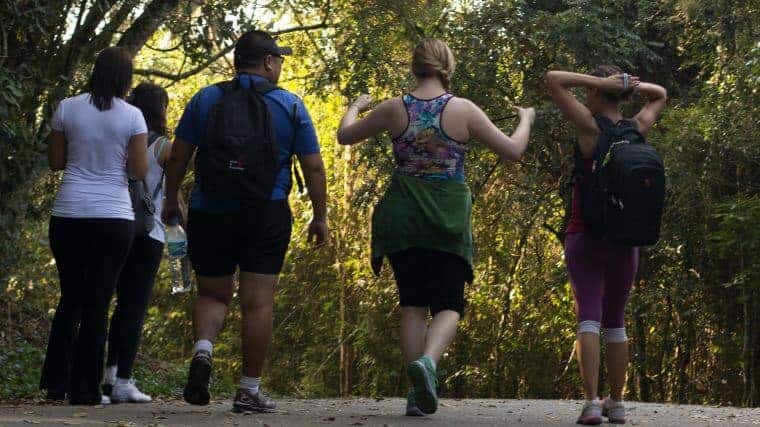 5. Start booking with no change fees
Look for a supplier who has a good coronavirus change policy so you know you will be able to change your dates for free if circumstances change. This will also be easier if you book through an agent or a complete holiday provider, so you don't need to handle all the changes yourself.
Follow the Camino has free date changes for any trip that has to be delayed because of Coronavirus.
6. Stay positive!
We are all going through this pandemic differently, but thinking about the future and all the adventures that are waiting for us can help.
The amazing views are still waiting for us. The beautiful beaches will still be there. Restaurants will reopen. Museums will too.
Stay well, and if you need any help with planning your dream active holiday on the Camino please let us know!
Buen Camino!
Make 2021 your Camino year!
Bring your family, bring your friends, or walk the Camino solo.

It is an experience you will never forget.
Flexible itineraries Luggage transfers Specially selected hotels
Contact us