The famous Camino de Santiago has so much more to offer than just walking and cycling experiences. History, architecture, culture, wine, relaxation, luxury… Our Camino Experience Tours provide a fully immersive experience.
Our new Camino Tours have been designed to please customers who are looking for a holiday with a difference. Discover this ancient path while enjoying the best of what Spain and Portugal have to offer.
Camino Deluxe: The Camino in luxury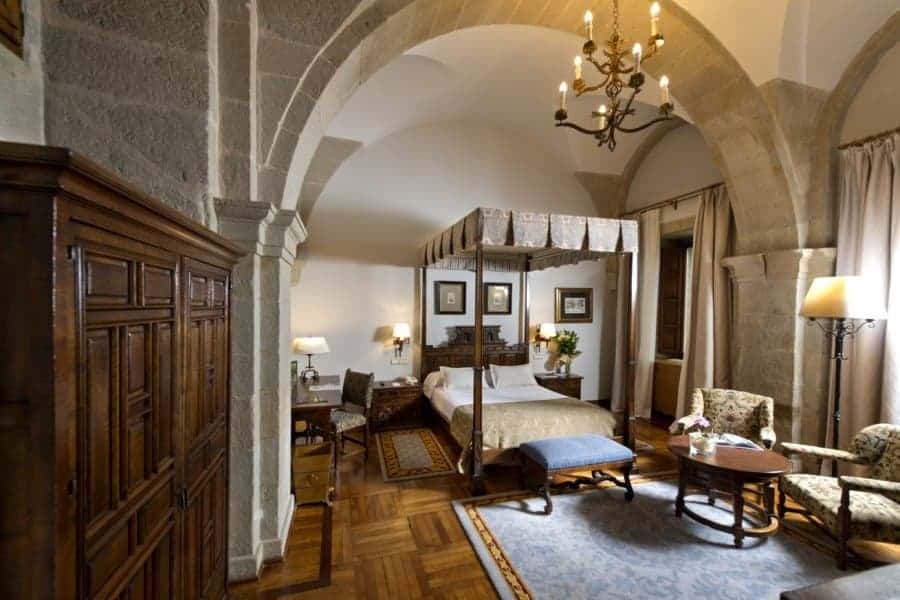 Take your Camino experience to the next level of decadence. Camino Deluxe experience tour is designed for customers looking for high levels of comfort and excellent service.
This tour includes premium accommodation and plenty of opportunities to indulge yourselves. On this 8-day package, you can choose to start in Sarria, Baiona or Tui, and end in the magnificent Santiago de Compostela city.
After an active day of walking, there's nothing better than resting in the finest lodgings with a bit of pampering. Try a foot and calf massage, or soak in the pool before a sumptuous traditional dinner paired with exquisite wine.
This is the perfect trip to celebrate a big milestone or birthday in style.
Camino Romantico: The Camino of love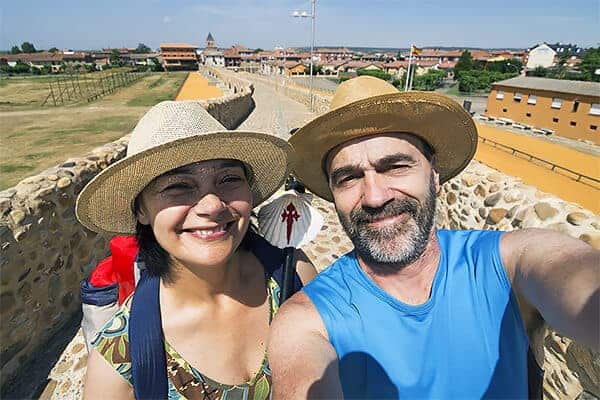 Take the romantic holiday you will never forget and reconnect with your loved one. In the last few years, the Camino de Santiago's popularity as a honeymoon or anniversary destination has soared.
For couples looking to spend quality time together and to strengthen their bonds, we designed the Camino Romantico experience tour.
This 7-day package includes fantastic, unique accommodation with a romantic treat included every day. Enjoy a romantic dinner with a panoramic view under the moonlight, rose petals on your bed and a bottle of champagne, couples massages and more.
Commemorate your next anniversary with an incredible romantic journey.
Vino on the Camino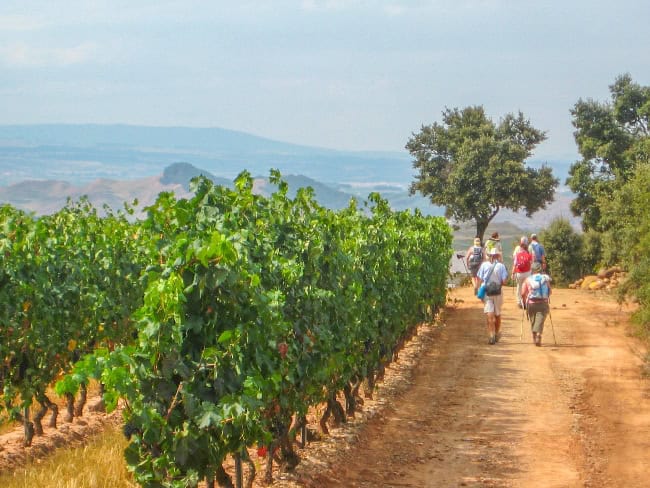 For the wine lovers out there, the Camino is a journey of tastes as well as places. The Camino de Santiago passes through some of the most famous wine regions in Spain. Including La Rioja, Duero and Rías Baixas. If you love wine, the Camino might be your new favourite holiday destination.
This tour combines the experience of walking the Camino with visits to some of the most iconic wineries along the way, with wine tastings included!
Get ready for the wine tour you will never forget, and make sure there is room in your suitcase for "souvenirs".
Camino Zen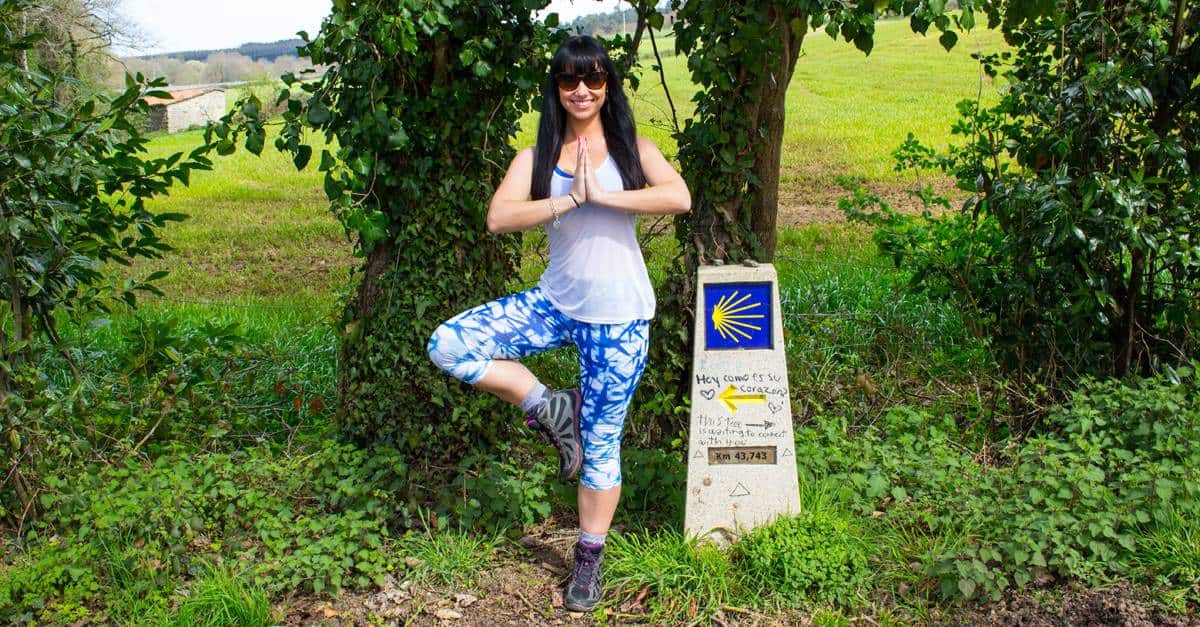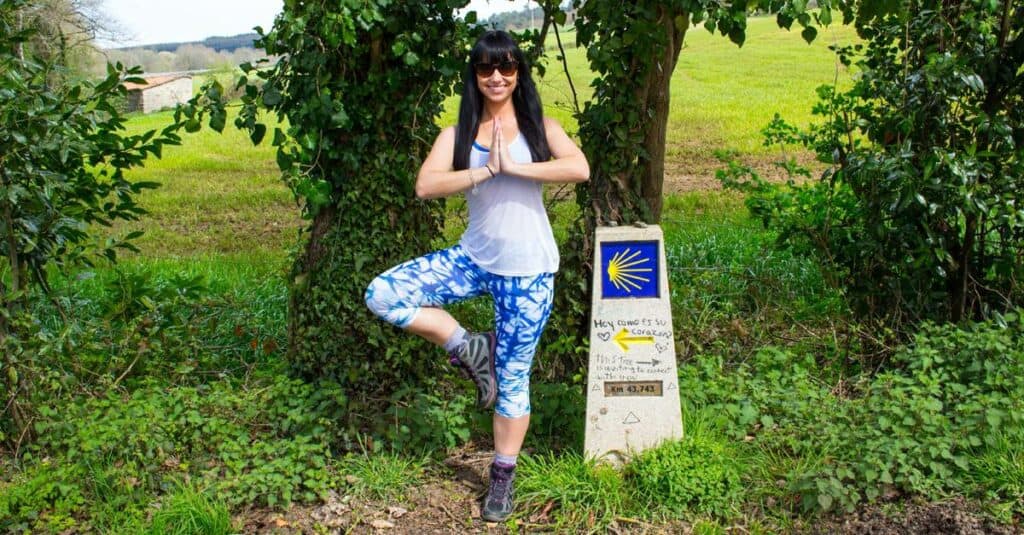 Breath in, breath out, and let the experience of the Camino give you clarity. For people looking to find some balance in their lives and to reconnect with themselves, we offer the Camino Zen experience tour.
This 8-day guided tour combines the physical challenge of walking the Camino with the mindful practice of yoga. A trained yogi will lead you through daily movements and meditations in stunning locations. Yoga will help your body on the walk, and your mind with its own journey.
If you are taking a career break, celebrating the kids moving out of home, or just looking for an opportunity to unwind – join us on the Camino Zen.
Lesser-known Caminos
For those of us who like to take the road less travelled, there are plenty of Camino routes and stages to choose from. We invite you to explore the incredible and unique lesser-known Caminos in Europe.
There are 9 pilgrimages to Santiago de Compostela and each of them is split into multiple sections of about a week. You could experience the wine-packed Portugueses Way or the Primitivo. Maybe you would like to see some of Southern France on the way into Spain on Le Puy Camino or walk the footsteps of the English pilgrims who arrived by boat into Ferrol.
Moving away from the Camino de Santiago, we offer other walking tours through England, France, Italy, Ireland and more.
The Via Francigena is a foodie's dream that goes from Canterbury to Rome. The St Francis Way starts in Florence and takes a more meandering path to Rome. Like the Camino de Santiago, you have the option of doing just one or two stages if you would like to keep your holiday shorter.
In Ireland, we offer the immersive Waterford Camino experience. Explore the best of Ireland's Ancient East on this 6-day guided tour. The experience is lead by an expert in Irish pilgrimages and culture who will fill your time with incredible stories and facts about the areas you visit. Stay in wonderful accommodation, attend a musical workshop, take a relaxing boat trip, explore hard to reach places by bike, and much, much more.
But there's also a pilgrimage that runs a collection of countries that have tumultuous and clashing pasts. The full Sultan's trail begins in Vienna. Covering over 2500 kilometres the trail passes through Austria, Slovakia, Hungary, Croatia, Serbia, Bulgaria, Greece, and Turkey.
The Camino de Santiago can be whatever you are looking for in a holiday and can adapt to your needs. Whether you are looking to experience the religious and spiritual side, the wonderful food and wine, the fascinating culture and history, or a mixture of all of these – a Camino can provide exactly what you're looking for.
Looking to experience the Camino in a different Way?
Ask our Camino experts for recommendations.


Flexible itineraries Luggage transfers Specially selected hotels
Contact Us