The Portuguese Coastal Route is one of the most requested routes to walk the Camino de Santiago. Its stunning coastal views, the smooth terrains, and the fantastic gastronomy have something to do with it – no doubt!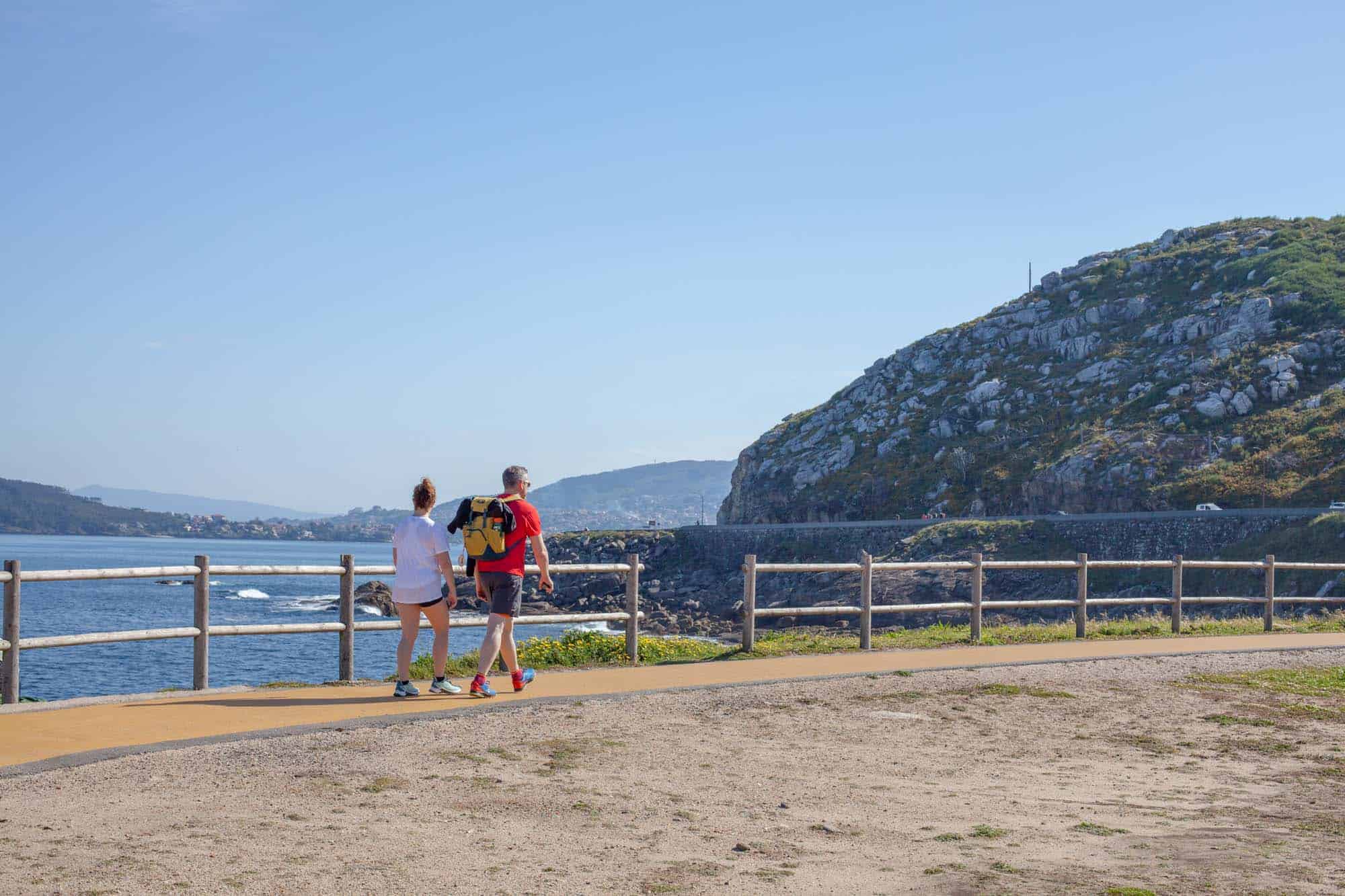 Although this path of the Portuguese Way starts in vibrant Porto, a city we encourage all walkers to discover, you can make it shorter if you need to! In fact, it's very common for pilgrims from all over the world to start in the small town of Oia and walk from there to Santiago de Compostela.
This second section from Oia to Santiago de Compostela is 143 kilometers (88.85 miles) and is usually walked in 8 days. Before re-joining the traditional Camino Portuguese at Redondela, the coastal part will take you along the coast to the Vigo estuary. You will get the opportunity to stay in the beautiful coastal cities of Baiona, Pontevedra, and Vigo. This region is known for its seafood, in particular, its oysters and scallops. Since the scallop is one of the most recognized symbols of the Camino, tasting one can be a nice Bucket List item for your pilgrimage!
There are several reasons to choose this route, but if you ask us, these are the top 3 of this Camino route:
1. Walking through a beach
As nice as walking by the promenade is, there is something extra magical about your feet touching the sand. Don't you agree? On this route, the way will take you right through some beautiful beaches.
A highlight for every pilgrim, and one of those things you reminisce about when you think about your Camino – even years from your trip!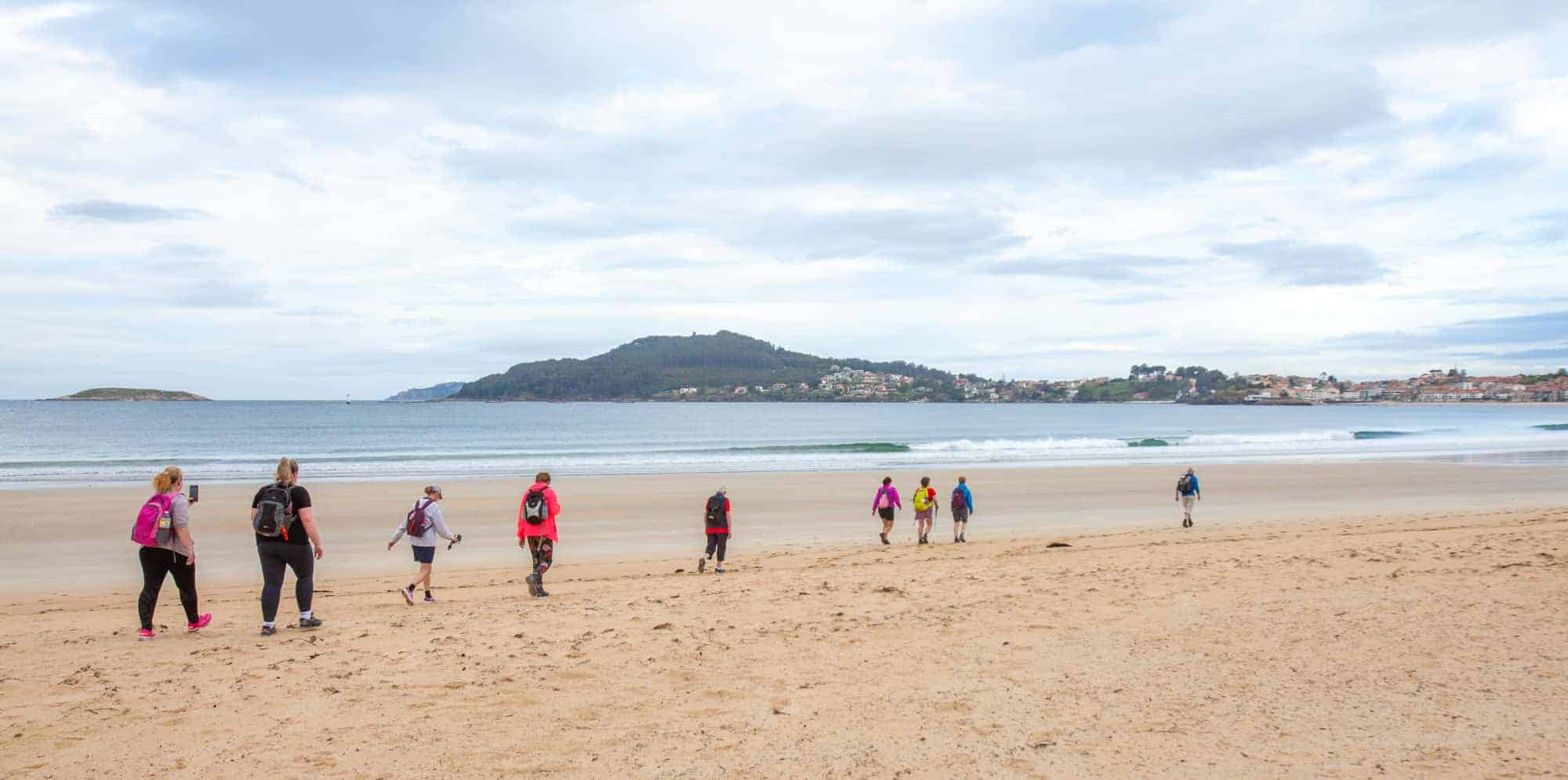 2. Crossing the Sampaio bridge
As you walk in Galicia, you'll cross all kinds of bridges – but none like the Sampaio bridge. It amazes locals and pilgrims alike! Crossing it on your Camino will probably be a new core memory of your trip.
Although the origins of the Puente Sampaio are Roman, the current structure belongs to the Middle Ages. It is a long construction with ten arcades, between which there are breakwaters. Not only the bridge itself is memorable, but it also offers the most amazing views of the Peneda del Viso and the estuary of the Verdugo river.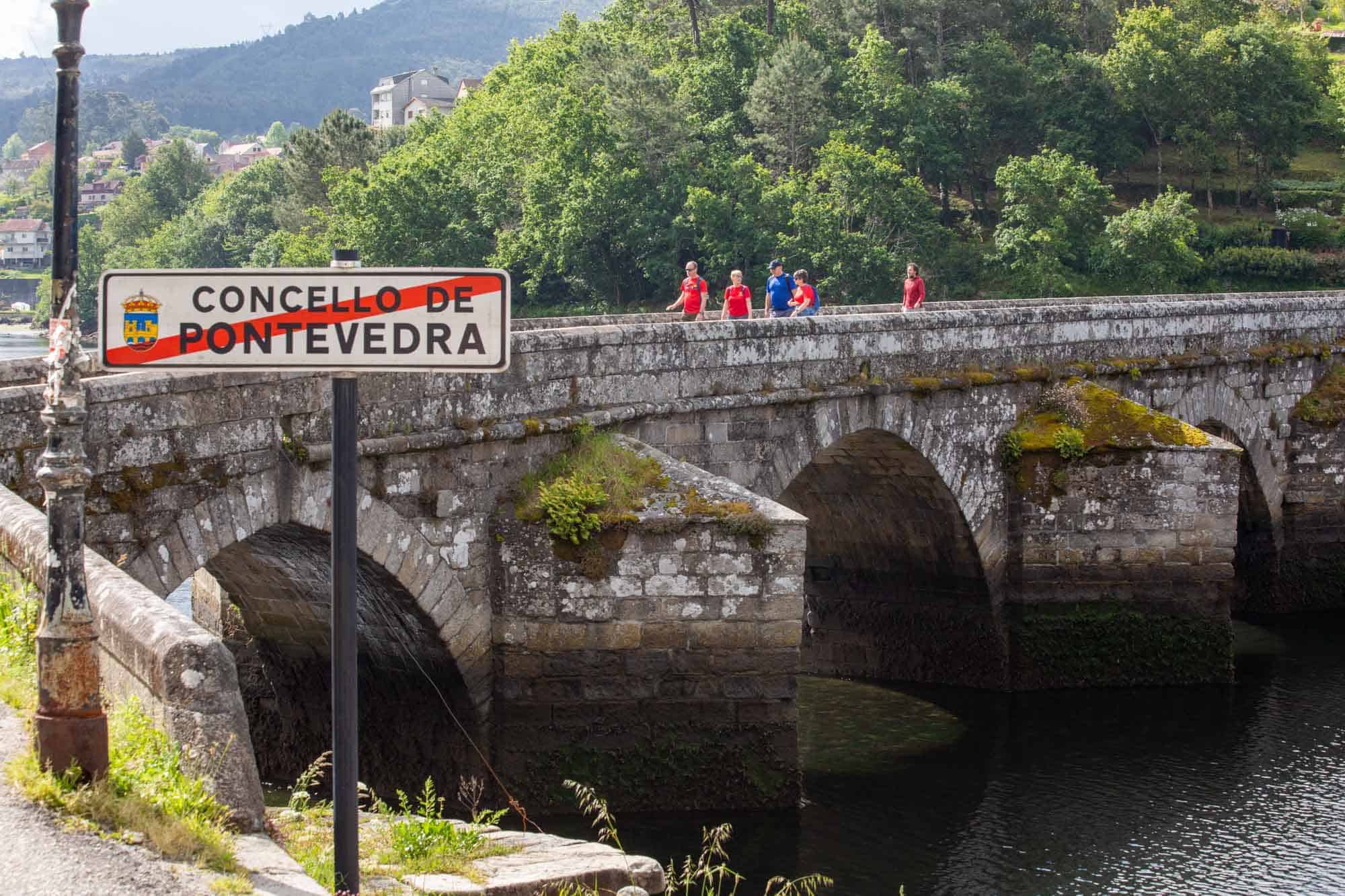 3. Tasting the Albariño wine!
Albariño wine is made from the Albariño Grape or Alvarinho Grape, which is a type of green grape that is found in both the region of Galicia in Spain and Minho in Portugal. It's a grape fully merged into the Camino history. Even its origin is linked to the Camino de Santiago!
One of the current theories about it says that the grape was brought to Spain by German pilgrims. This fact would perpetuate in its name, as "Alba-Rino" means "the white from the Rhine". ⁠Who knew!
However it was brought to Spain a while ago: some of the oldest living vines in the world are Albariño vines and are up to 300 years old. It should be noted that the oldest known grapevine in the world is over 400 years old!
Can you feel it?
The Camino Portugues Coastal is a great option for anyone – and its shorter version has nothing to envy!
Get in touch with us to receive a custom itinerary for your trip. We can help you experience all that the Portuguese Way has to offer!
In fact, if you book your 2023 Camino experience now you get to avail our early bird discount of a flat 10% off!
The Camino is Open for 2023 Bookings!
Book 3 months in advance to recieve a 10% discount!
Reconnect with your love of travel on the ultimate bucket list adventure through Portugal and Spain.

Whether you have 5 days or 50 days – there is a Camino for you.
Flexible itineraries Luggage transfers Private rooms & bathrooms
Contact us
Originally published on 5th October 2022
Don't forget to share this post!