The Camino de Le Puy or Via Podiensis route is a traditional pilgrim's way in France. It crosses several regions of the South of France, giving you a great taste of the rich French culture, gastronomy, and festivals. It starts in the town of Le Puy-en-Velay and finishes in Saint-Jean-Pied-de-Port, right where the famous Camino Frances begins.
If you're looking to walk a less crowded Camino, the Le Puy way would be a great choice. There's so much to do, eat, and see in this region.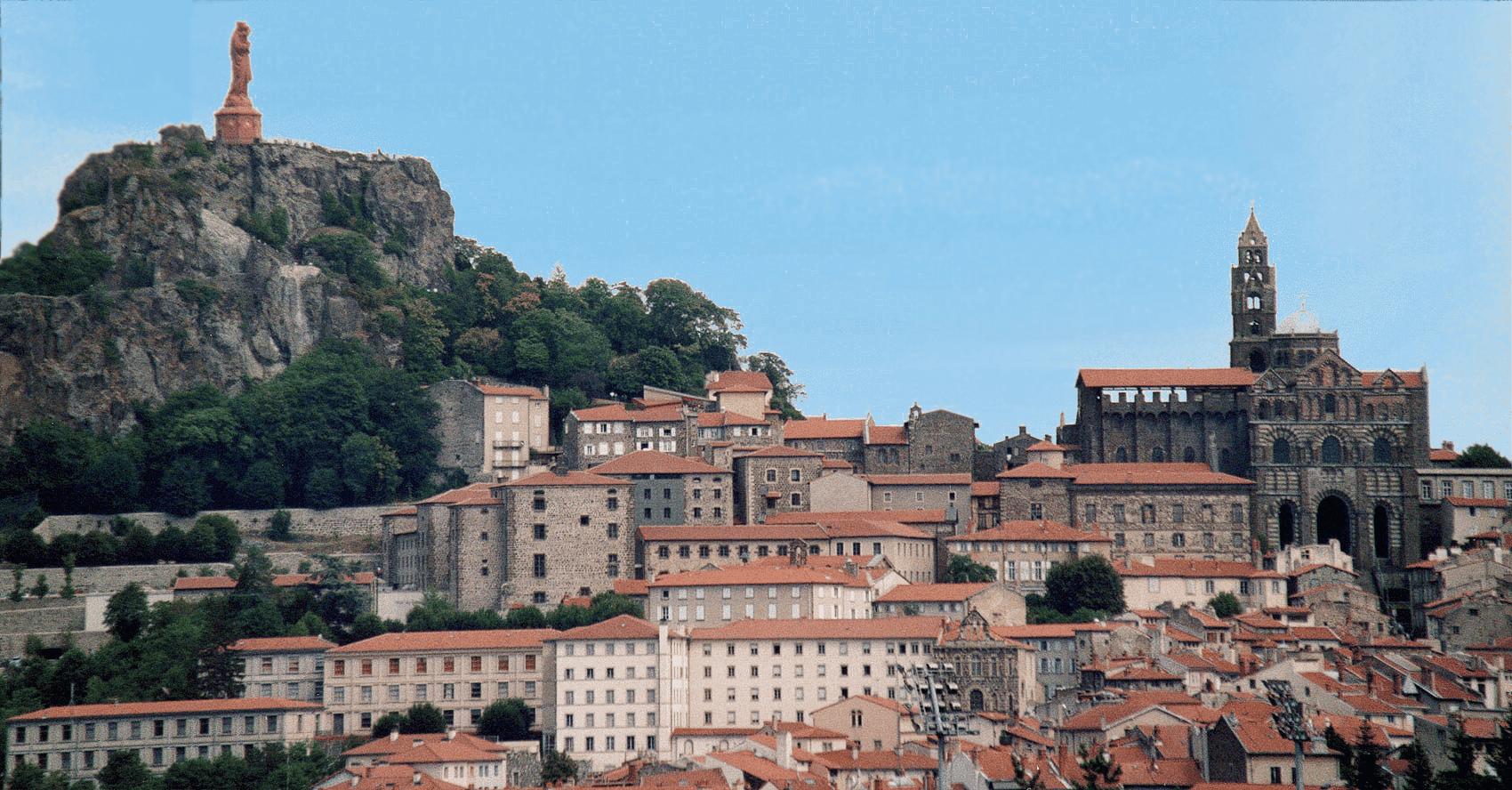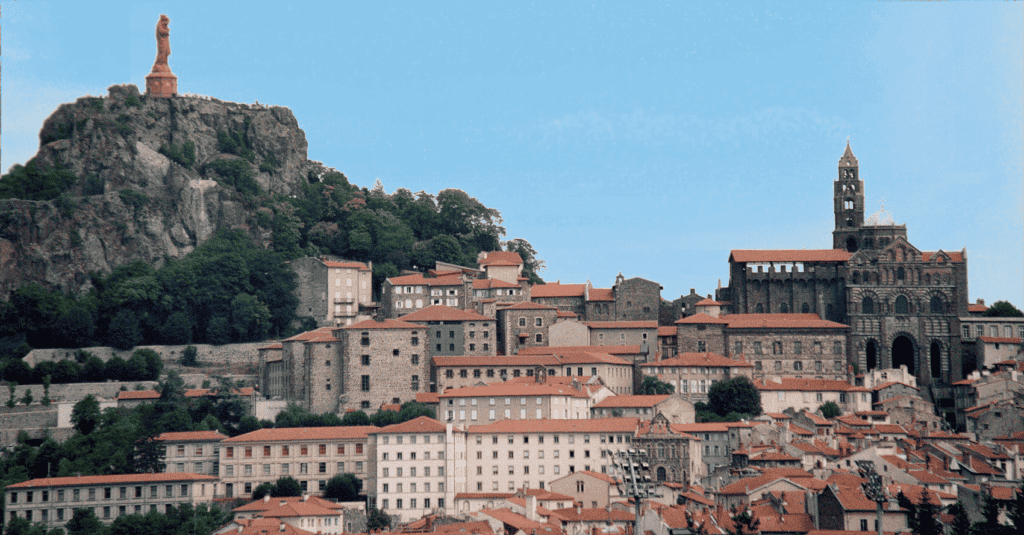 Here are 10 reasons why you should walk your Camino on the Le Puy Route:
The events
All the villages you pass along the Le Puy route have their own events, Guinguettes (french balls), and car shows. If you start your pilgrimage in September, you could also enjoy the festival "Roi de l'oiseau" (bird king), in Le Puy-en-Velay. Dressed in renaissance clothes, the inhabitants celebrate the 16th century! You may also like the Puy de Lumières show, where the cities and the cathedral are dressed in colored lights. And, if you want to live an incredible experience, take a tour of the International Hot Air Ballon gathering!
The cheese
It is impossible to talk about France without mentioning its famous cheese! The south of France has some of the world's best cheese. Starting with Rocamadour, a goat cheese made from raw milk. It has a strong flavor and is delicious with a loaf of good bread. Then, when you are at Aubrac, it is essential you try the Laguiole. This is a cheese made from cow milk, produced during the spring, and is more yellow in color than other hard-pressed cheeses.
Of course, if you like strong cheese we recommend you try the Bleu d'Auvergne, a blue cheese. It has an intense flavor so it can be hard to know how to eat it. If purchasing from a farmer's market, they'll tell you how best to enjoy this treat.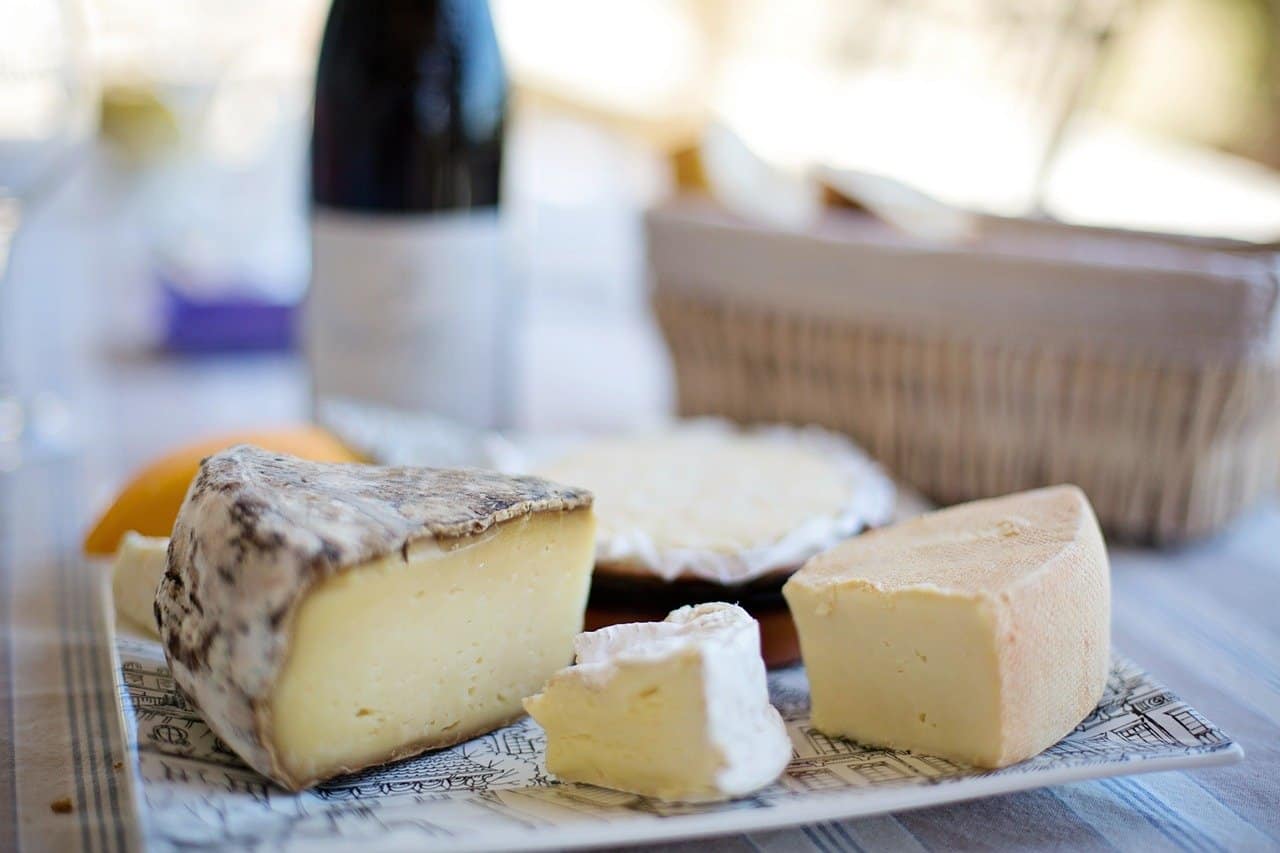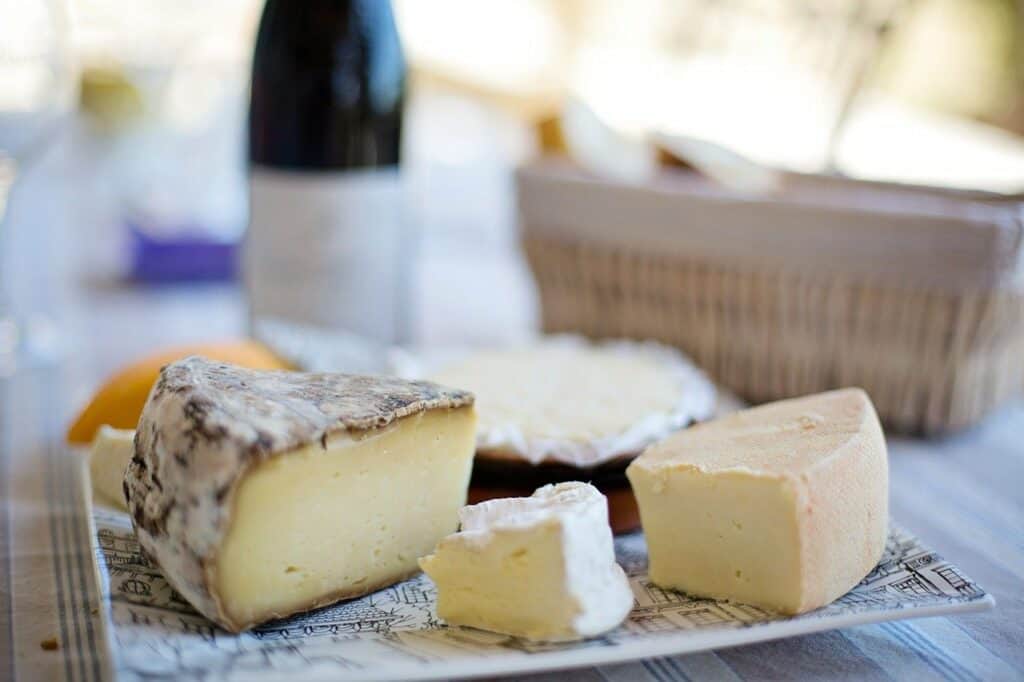 The dishes
The South-West of France has many regional dishes but the most famous is the Piperade (Gascon and French). It is made with tomatoes, onions, and Espelette pepper. This side dish is perfect with Bayonne ham! Another traditional dish, ideal when you need something to warm you up, is the Garbure Landaise. This is a soup made with cabbage, bean, sausage, Bayonne ham, turnip, broad bean, and carrot, yummy! Of course, you will also find the world-famous Magret de Canard or Cassoulet. Bon Appetit!
The wine
In the South-West of France, you will find several types of wine and spirits. To help you decide we have selected four famous wine:
The Cahors is a red wine with a dark color in its youth, turning to a ruby tone after 2 or 3 years. While you taste it you will notice a mixture of complex smells such as red berries and blackberries, jam, and spice notes. This is a strong wine and the perfect match for the typical dishes and cheeses of this region. In the same region, you will find the Coteaux du Quercy. This will leave a raspberry and blackcurrant flavor on your palate. Very generous in your mouth, its acidity could make you shiver.
For people who enjoy white wine we recommend you try the Jurancon. If you like it sweet, go for one with a golden color. Its flavor includes honey mixed with spices. If you like brandy, try the Armagnac, we'll let you discover it's unique tastes for yourself!
The history
Bring your history books alive! The region between Le puy en Velay and Saint Jean Pied de Port is full of myths and legends. The most famous is the Beast of Gevaudan. Legend has it he killed hundreds of people between 1764 and 1767 in the Languedoc region. This legend is well-known due to its political impact. In a war with the British, the king of France, Louis XV, was forced to send his personal army. He was mocked by the British for this military move.
The landscapes
The landscapes alone are a convincing reason to walk the Le Puy Camino! You will pass through green hills and climb wooded mountains, rewarded with magnificent views at the top. You will also follow the Lot River and the Gascogne canal. Take a deep breath on the forest paths while you go from town to town. Make sure to take a break on the top of each hill to look at the valleys from above. The Aubrac plateau will make you feel so small, where the only thing you will see is sky.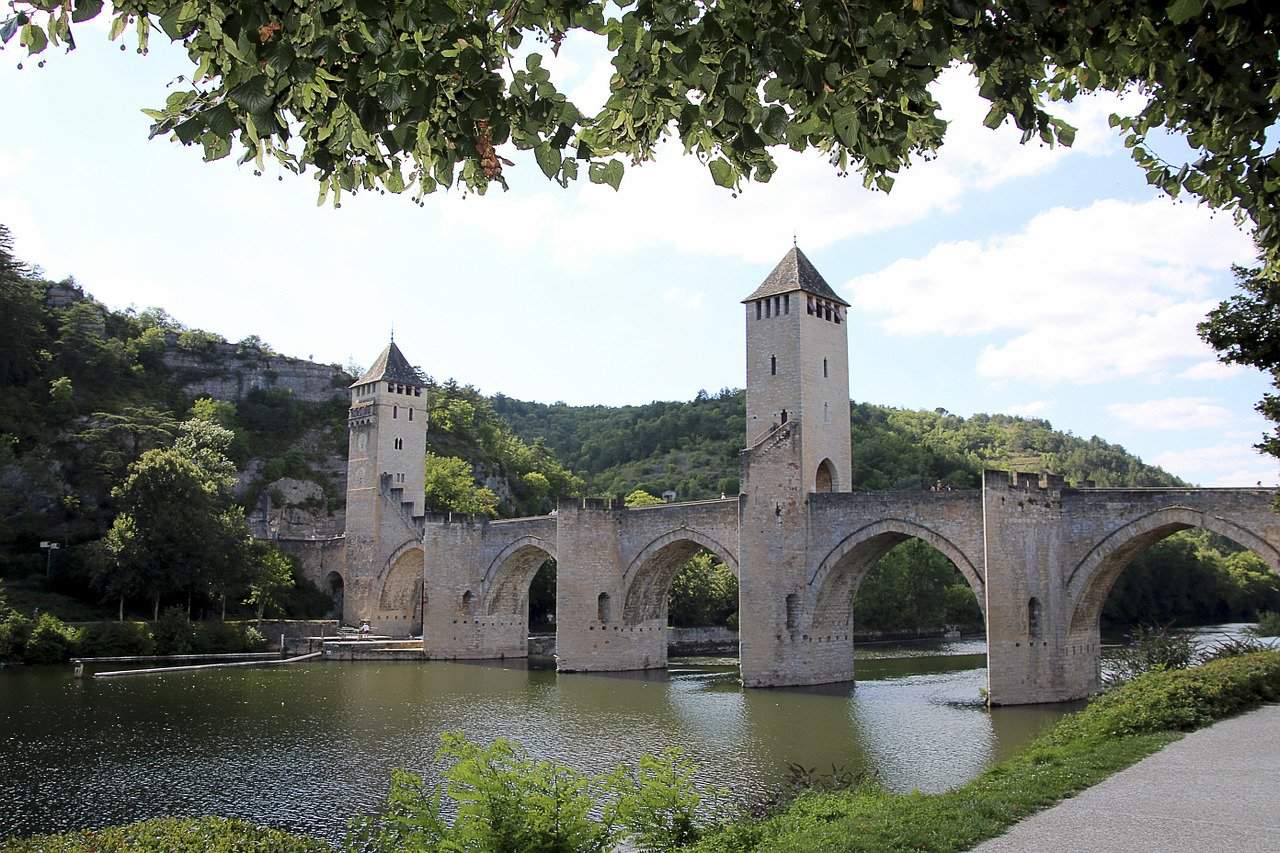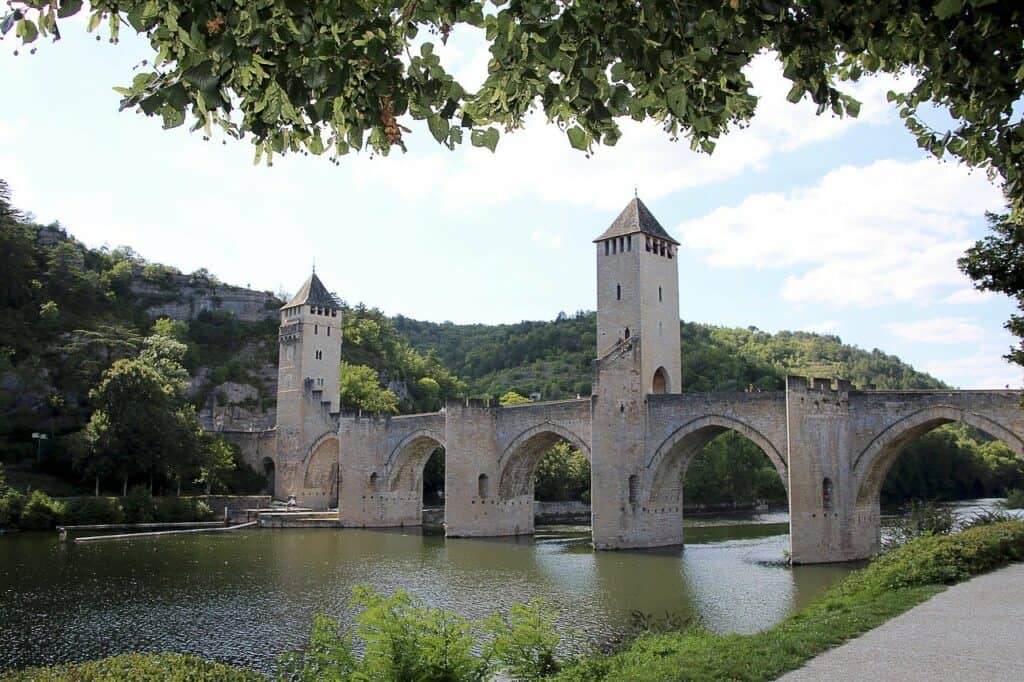 The French South accent
In France, we say that the people of the South of France are singing when they speak. Another translation is that you can hear the sun while they speak. If you don't believe us, listen to this video of the Saint Jean Pied de Port Pilgrim Office Secretary. Can you hear it?
The most beautiful French village
Listed as the most beautiful village of France, Conques is hiding behind the trees on the side of a hill. With its narrow streets and slate roof, this medieval town will enchant you. The Abbey Church of Sainte Foy evokes a romanesque atmosphere in the town. Surrounded by mountains and overhanging the Dourdou river, this village takes you back to another century. Wander in, explore, and give your soul a break.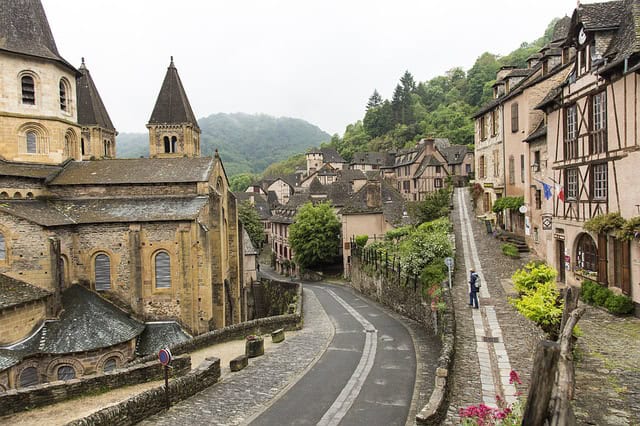 The French rivers
While hiking the Via Podensis you will cross the notable Lot River and the Garonne canal. You will also meet various gorgeous, smaller French rivers. The Garonne, which starts in the North of Spain and ends in Bordeaux, is 602 kilometers long. You will see it at the end of the Puy route. At the beginning of your trip, you will follow the Lot river, a right-bank tributary of the Garonne. A peaceful river with a total length of 481 kilometers. Walking along these two rivers provides a break for your mind.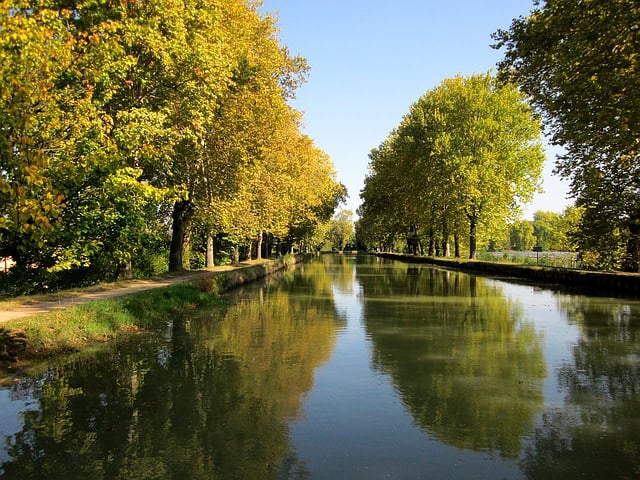 UNESCO World Heritage Site
The Le Puy route is a succession of UNESCO world heritage sites. From the Church of Sainte-Marie in Nisbal to the Church of Saint Quitterie in Aire sur l'Adour – this route is scattered with jewels of French heritage. Enjoy the richness of this region, architectural lovers this route is made for you!
The Le Puy route is perfect for everyone. It is a less crowded Camino, full of stunning views, wonderful culture, and fascinating history.
Embrace an unforgettable experience on one of the most beautiful routes of the Camino. Come with us!
Make 2022 YOUR Camino Year!
Which route is your next Camino?
Embrace a new adventure and reconnect with yourself.

Let us help you to turn your dreams into reality.
Flexible itineraries Luggage transfers Private rooms & bathrooms
Contact us
Originally published on 14th July 2020
Don't forget to share this post!