Lugo is one of the key cities in the Camino Primitivo, and for a reason!
Camino Primitivo is a peacefull one that will allow you long stretches on your own. While Camino Primitivo is considered to be the oldest route to Santiago, it is not the most popular one. Camino Primitivo is considered one of the most spiritual routes of the Xacobean routes. Hence, this particular route is popular amongst pilgrims looking for some quiet time of reflection in the beautiful nature of the north of Spain.
Many people who choose the Camino Primitivo will start their path in Lugo, as it's the starting point of the last 100 kilometers (62 miles) to Santiago. If you start here, you will walk enough to gain your Compostela!
But Lugo is way more than a starting point – it's a lively small city worth a visit! Here are the top 5 things to do while in Lugo:
Walk the Roman Wall
The city's original name was Lucus Augusti, which can give you a clue of it's roman origins. It was founded in the year 25 BC, by Paulo Fabio Máximo. Lugo has the best conserved Roman Wall in the world – it was declared World Heritage Site in 2000.
The wall is more than 2 kilometers (1.25 miles) long on which you can find 5 gates to the old town. Locals use them as a park, so go for a walk and blend in!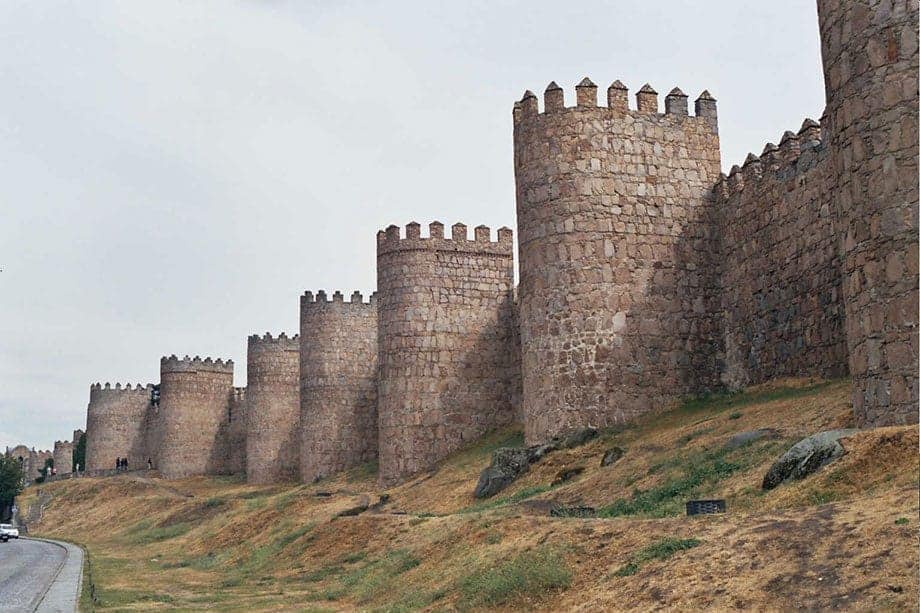 Visit the Cathedral of Santa María
Built in Romanesque style, the cathedral was erected in the 12th century, although there is evidence that a church already existed in the 8th century. One of the most striking details within the cathedral is its interior, specifically the Choir. It is located in the centre of the floor and pilgrims get to witness the altar where ceremonies took place.
It is a must-see building in Lugo, specially for pilgrims. The Baroque Capilla de la Virgen de los Ojos Grandes, first patron of Lugo, was built by Fernando de Casas Novoa. Does that name ring a bell? He was the architect of the facade of the Obradoiro of the Cathedral of Santiago! In a way, Lugo's Cathedral will give you a first impression of the final point of your Camino.
Learn in the Museo Provincial
The Museo Provincial is a great option for those looking for a cultural background of Galicia in general and Lugo in particular. Here you'll learn about the Celtic origins of the region, it's relevance during the Roman empire, and how both of these influences shaped the city we see today.
There are also amazing pieces of art representing thousands of years of history. A perfect start to your Camino!
Enjoy some Tapas in the Old Town
Lugo is famous in Galicia for the amazing free tapas that most bars offer with your drink. Getting lost in the old town and bar-hopping while trying some tapas is an experience you'll love. You'll meet some locals, and immerse yourself in the local culture. And all while you taste some delicious Galician specialities.
If you are looking for something fancier, make sure to check our blog on Michelin level fine dining restaurants.
There's a saying in Spain that goes "Y para comer, Lugo" (and to eat, Lugo). After some empanada, pulpo á feira, and chees, you'll understand it!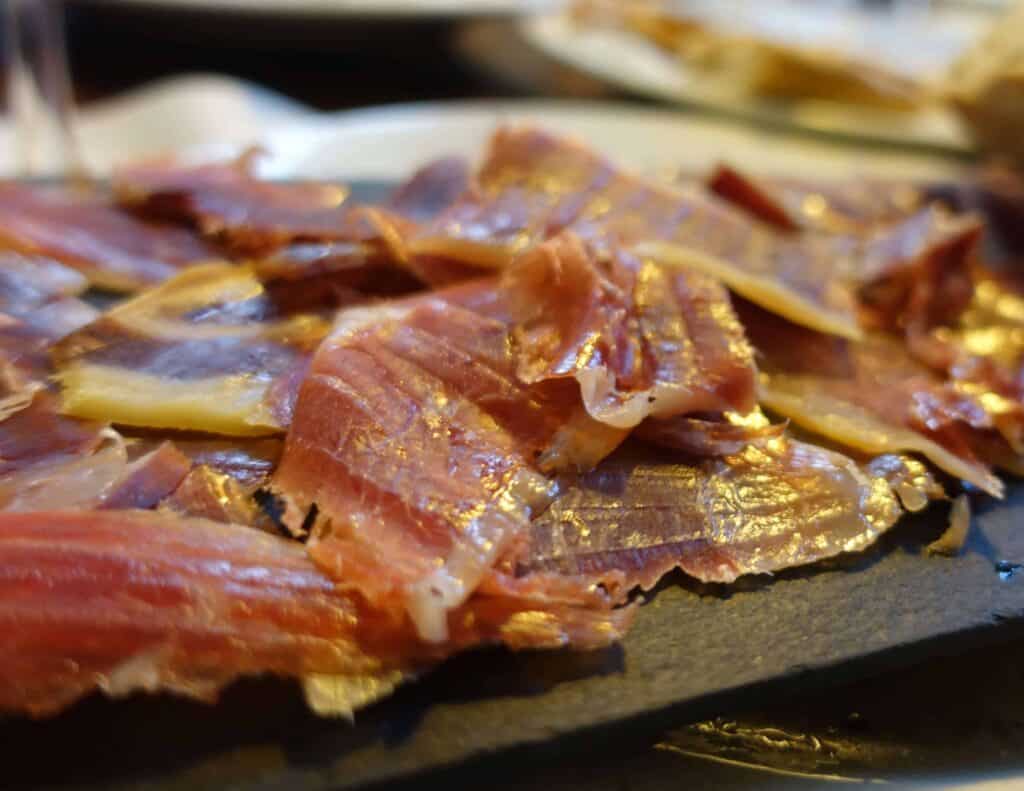 Visit the Ribeira Sacra region
Ok, you'll have to step out of the city for this one, but a visit to the Ribeira Sacra region is a must for all those wine lovers walking the Camino!
This wine region is gaining popularity in the last few years, and it offers a magnificent perspective of how Galician wines have evolved over the decades.
If you don't want to get away of the city – or if your schedule doesn't allow it – make sure to at least try these denomination during your visit.
Start planning your next Camino adventure with us!
Follow the Camino would love to help you plan and execute your Camino. We have been connecting people to the Way of Saint James since 2007 and helping them to experience it in a positive and healthy way without stress.
Request your free itinerary to plan Camino Primitivo with us. You can even request an extra day's stay in Lugo to explore the hidden gem.
Book your 2023 Camino!
Are your dreaming of immersing yourself in the sumptuous food, delicious wine, and friendly culture of Spain?

Let us turn your dreams into reality.
Flexible itineraries Luggage transfers Private rooms & bathrooms
Contact us