The Camino de Santiago has been a popular pilgrimage since the 8th century, but why do people choose to walk the Camino today? There are many reasons to walk the Camino. Each person will choose to walk or cycle a pilgrimage for their own reasons. Some may still walk with the same motivation as pilgrims have done for centuries, and others will walk for more modern reasons.
Here are some of the top reasons that people walk the Camino de Santiago today:
1. Religion and Christianity
The Camino began as a religious pilgrimage to the tomb of St. James in modern-day Santiago. The majority of pilgrims in the past walked the routes of the Camino to visit the relics of Jesus' Apostle and show their devotion. The Way of Saint James is well serviced by churches and cathedrals, so if your purpose for walking the Camino is to connect with your religion and your faith this is an excellent way to do it.
You will find many places to pray, take communion, and worship with others in almost every single town you pass on the Camino routes. During Holy Years, you can also earn a plenary indulgence from the Church at the end of your Camino.
Also, the Camino de Santiago has some of the most emblematic and beautiful cathedrals in the world and here are our top 5!
2. Explore Your Spirituality
Spirituality is different to religion, and people who aren't religious can still be deeply spiritual. Spirituality is a more individual practice and has to do with having a sense of peace and purpose rather than a specific set of beliefs or practices. It also relates to the process of developing your own beliefs around the meaning of life and connection with others.
The purpose of many pilgrimages is to explore spirituality. The Camino is a spiritual journey because it encourages the development of our ideas, beliefs, and sense of purpose. In fact, it is hard to walk any pilgrimage without thinking about these things!
If you're interested in exploring your spirituality, go check out the interview with Pilgrim Lost – Kari Gale and Tony Kriz. You will find out more about everything related to it!
3. Reflection and Self-Discovery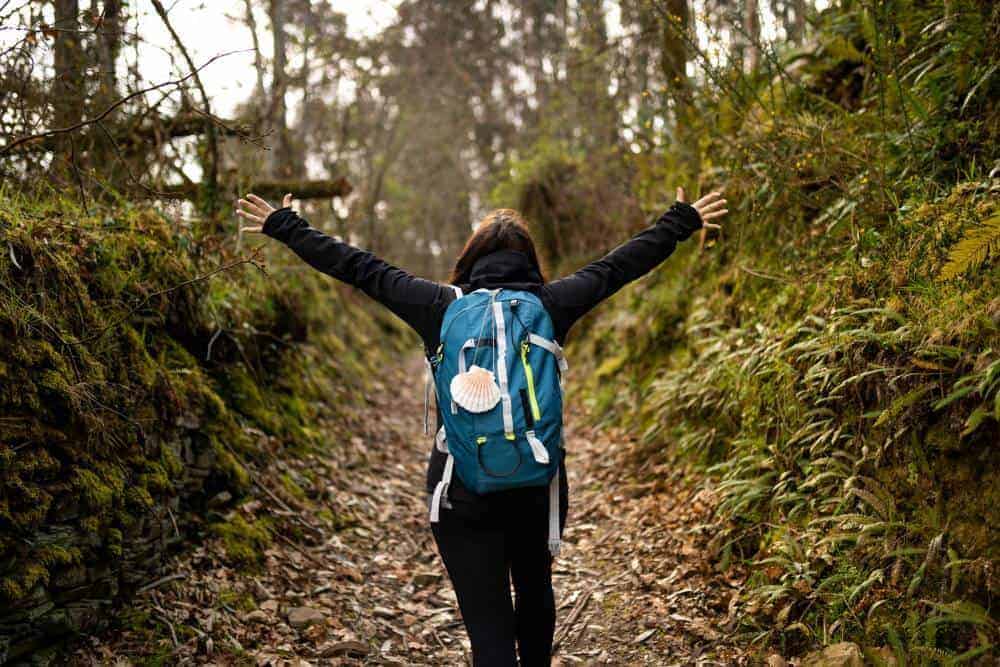 It can be hard to find time to reflect on where you are in life and what you want when you are constantly busy. The challenges of modern life can add up quickly, and time can feel like it is slipping away before we have time to process what is happening. During a pilgrimage, it can be easier to find purpose in your life.
Taking a break from your normal life is the best way to gain some perspective and reflect. While you walk the Camino you can let your mind wander through the past few years. You may notice things in retrospect that you had not known before.
If you find the reflection and the self-discovery interesting, go check out how the Camino changed one of our clients' lives.
4. Embrace the Challenge
There is no doubt about it – the Camino is a physical, mental, and emotional challenge. You will find a new challenge every day, from dragging yourself out of bed in the morning to keeping your legs moving as you climb the next hill. Taking on a challenge like the Camino is exhilarating and helps to show us what we are capable of.
5. Exercise and Wellbeing
Another reason why people walk the Camino is for exercise and physical movement. Some people will push this to the extreme, by walking barefoot, carrying an extra heavy load (or even a cross), running the whole way, or cycling from Pamplona to Santiago in just 8 days.
Of course, for most of us simply walking about 20km per day for more than 2 days in a row is already a challenge! Walking the Camino is likely to make you fitter and stronger. You will finish the Way of Saint James with a new level of appreciation for your body. Start getting ready now!
6. Local Culture
On the Camino de Santiago, walkers and cyclists have an incredible opportunity to discover the culture of Spain, Portugal, and France. Walking holidays are a slower pace, which means you spend more time with the real locals of the country you are in and experience life on a different level.
You will meet locals, see them going about their daily lives, shop in the same shops as them, and hear local favourites on the radio. Take the time to say hi and hear what they have to say. You might learn a new Spanish word, be told about the local favourite wine bar, or discover off the beaten track gems.
7. History
Spain and Portugal are absolutely full of incredible historic sites and stories! In fact, some of the Camino routes and plenty of the places you will visit are listed as UNESCO World Heritage sites. The significance of the pilgrimage has earned it a place on UNESCO's list of the best pilgrimages and routes of significance.
Considering that the Camino has its origins back in the 8th century it is not surprising that there is so much history surrounding it. Those who are interested in history will love hearing the stories of Santiago and the pilgrims who have paid tribute to him over the years. There are an abundance of beautiful and fascinating buildings to explore too.
If you want to go even further back in time, visit the Camino del Norte in Asturias to find rock paintings from the Palaeolithic era – around 10,000 years ago! Of course, this is another UNESCO World Heritage site.
8. Immersive Language Learning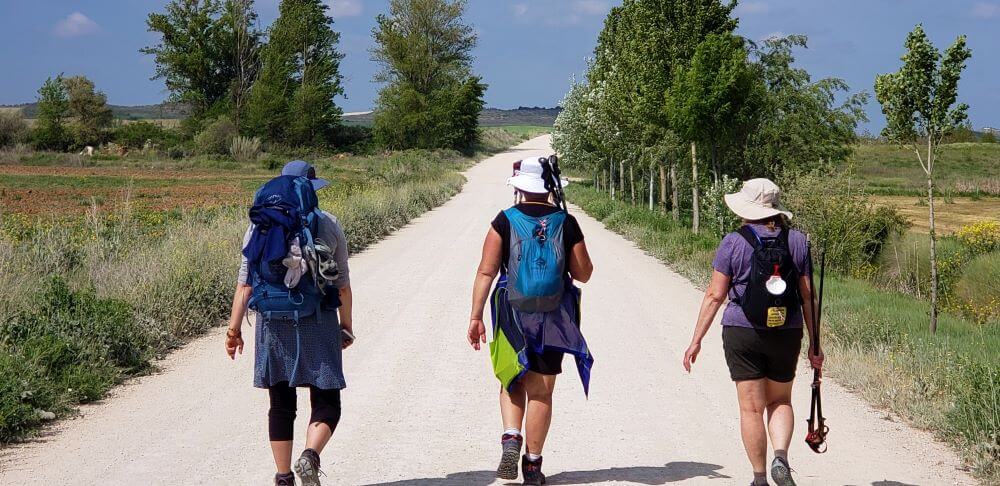 Immersing yourself in a language you are trying to learn is one of the best ways to improve, and it is also a reason why people go on pilgrimages. Particularly on some of the less travelled routes, you will find yourself in towns where there are people who speak no English at all. This is an ideal time to practice your Spanish or Portuguese!
Don't be shy, just do your best and the locals will appreciate the effort. You can pick up a few extra words in our guide to common phrases, or by using Google Translate on your phone. !Que te diviertas!
9. To Be Part of Something Bigger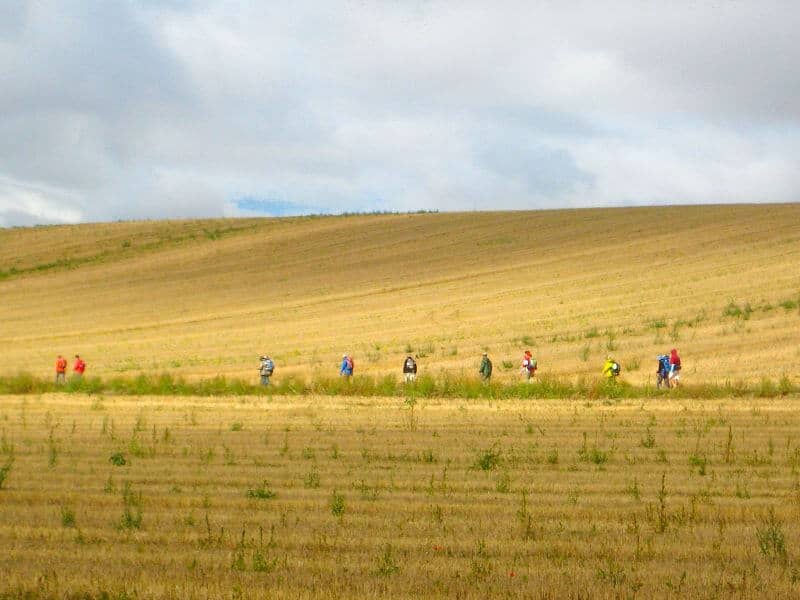 There is something very human about being part of the shared procession towards Santiago. You have a shared goal with all the people who walk the trails, no matter where they are from or what their backgrounds are. Part of the purpose of a pilgrimage is to share your journey with others.
The nods of acknowledgement, the call of "Buen Camino" and occasionally "Ultreia" will keep you company on your pilgrimage, and remind you that you aren't alone.
10. Food and Drink
Prepare to be amazed by the foods and wines that you taste, and the incredible diversity of dishes and flavours between regions. Each region has its own specialities, so make sure to keep an eye out for the local dishes. Try the asparagus dishes in Navarra, the smoked beef in León, the botillo in El Bierzo, and every type of seafood in Galicia.
Of course, there are also tapas and pintxos! From cured meats to local cheese, pickles, bites of meat and fish, and fantastic vegetables – these small snacks are unbeatable.
You can get a little taste of Spanish culture at home to get you excited for your trip to the Camino with this delicious recipe from Blanca Valencia – Potatoes and Chorizo, Rioja Style!
Wine lovers will adore the Camino for the huge range of wine and grape varieties it boasts. Indulge in full-bodied Tempranillo wines in La Rioja, Bierzo wines Leon, and the famous Albariño white wines in Galicia. Wine isn't exclusively reserved for after you finish your walk – you can fill your scallop shell with local red wine at Bodegas Irache Wine Fountain if you are passing that way on the Camino Frances!
11. Time in Nature
Spending time in nature, away from towns and cities is another reason why someone might choose to go on a pilgrimage. Take a step away from technology to walk through the trees, along grassy paths, and over rocky hills. There is plenty of evidence that spending time in nature is good for our brains and our minds. It can help reduce stress, and even make us happier!
Get outdoors and enjoy connecting with the Earth around you.
The Camino de Santiago passes through a number of unspoiled natural landscapes. We interviewed the author John Brierley who talked about the relationship with nature on modern-day pilgrimages.
12. Celebrating Milestones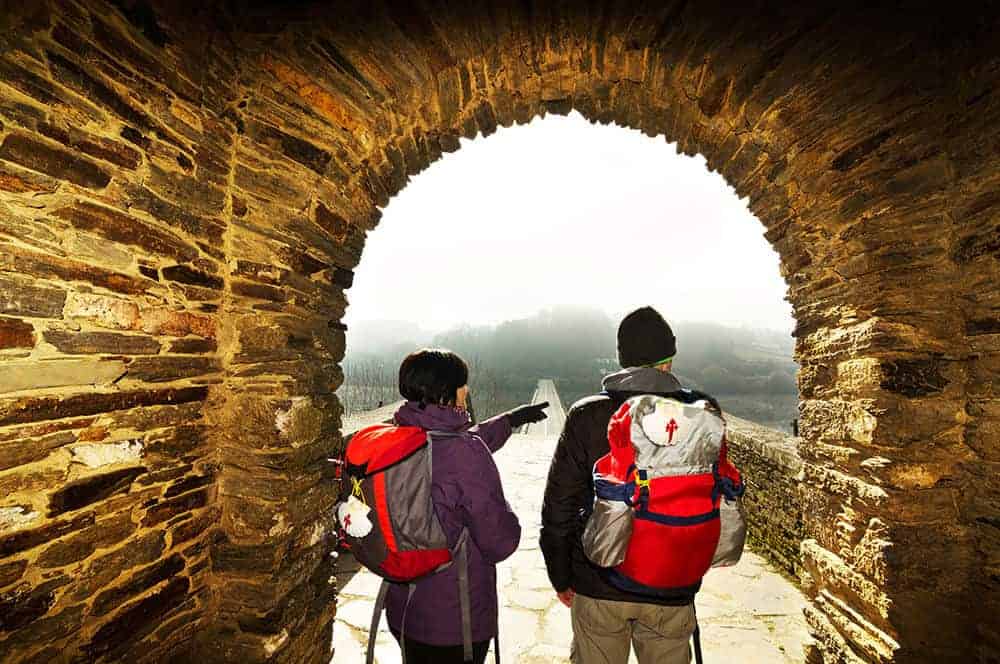 There is no better way than to celebrate a milestone in your life than with a unique experience! A large number of our clients walk the Camino to celebrate retiring, a wedding anniversary, getting married, finishing university, and big birthdays.
Doing a pilgrimage gives you time to reflect on the journey to your big event. It allows you time to process where you are in life now and how you are feeling. For some, it is also a great chance to plan the pathway to the next big milestone.
Many people who go on a pilgrimage appreciate taking this time to celebrate their achievements with the ones they love who have supported them. Bring your partner, your parents, your siblings, your children, and enjoy your sense of accomplishment. You deserve it!
There are many ways to do a pilgrimage, and there are plenty more reasons why people walk the Camino de Santiago. These are just a few, so if you choose to walk the Camino for a different reason – get in touch! We would love to hear why you are going on your pilgrimage.
The main message of the Camino de Santiago is to connect the people who decided to go on their adventure to cultures, local people, food, and music. This process of connecting is called "Slow travel".
Sometimes, walking the Camino could make your legs feel heavy but there is no need to be worry! You can always read inspirational quotes which will help you get back on your feet again!
Are you still choosing the route that you will take on your Camino adventure? Here's the explanation of the Camino routes to help you out.
If you would like some help to plan your walking holiday on the Camino, contact us. We can answer all your questions and support you in achieving your pilgrimage goals.
The Camino is Open for 2024 Bookings!
Some of our top accommodation are already booked out for 2023, so get in now to secure the best accommodation for your Camino!
Discover this empowering journey across Spain, Portugal and France for yourself.

Journeys from 3 to 90+ days available.
Flexible itineraries Luggage transfers Private rooms & bathrooms
Contact us