The post-pandemic world is back to travelling with a vengeance so there are plenty of reasons to start planning your 2023 Camino early! Now is the perfect time to start planning, booking and preparing physically for your walking holiday on the Camino de Santiago in 2023.
So, why should you start planning and booking sooner rather than later?
1. More Time to Plan and Prepare
When booking with Follow the Camino we will do all the hard work for you, but you'll still need to work with us to find the best destination, Camino route, stage of the Way, and timeframe for you and your pilgrim friends.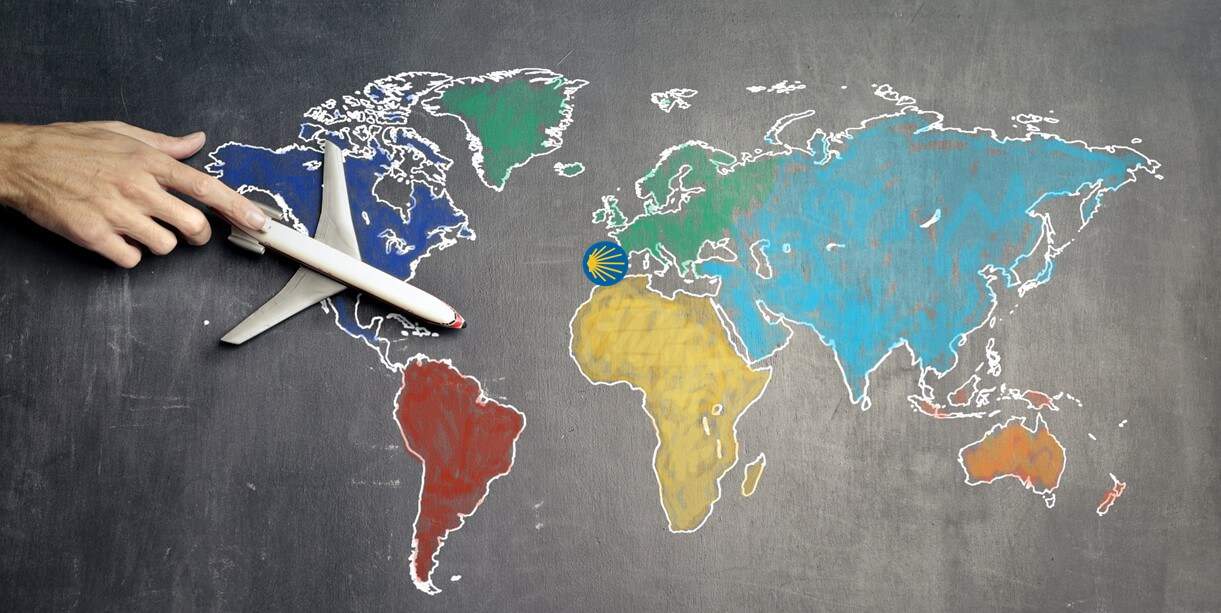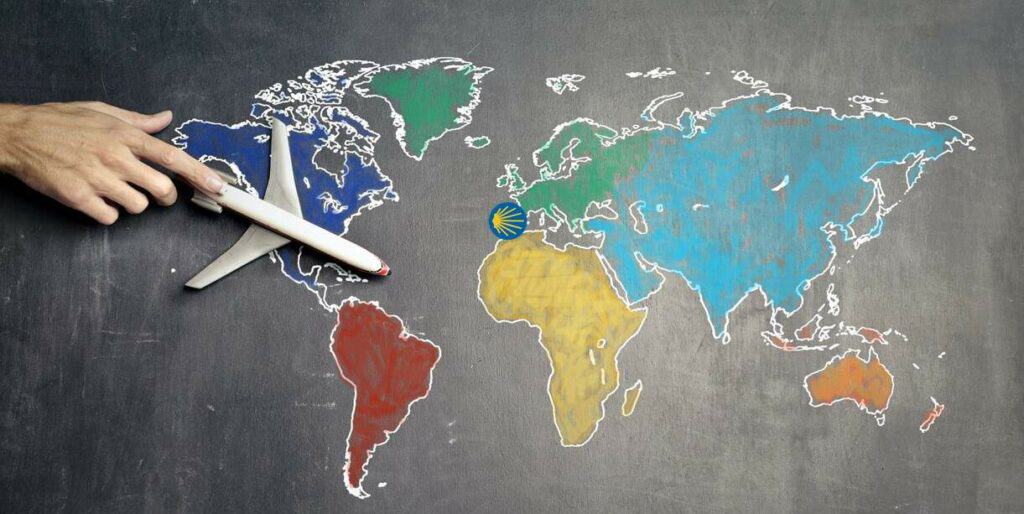 When you get in touch with us, your personal Camino Planner will learn more about you and can help you to plan the best possible journey for your goals and lifestyle. They can also suggest the best time to walk – avoiding the crowds, embracing the sun, chasing the festivals, or whatever you want to do!
You can also pick their brains about local events, attractions, extra days for side adventures, and hidden gems.
While the most popular Camino routes have plenty of English speaking accommodation and transport providers, it can still be helpful to try to learn a handful of local phrases. Use your extra time to pick up a few basic bits and learn the names of local dishes or wines you might want to sample along the way.
2. More Days Off Work
If you need to plan and book days off work to travel then the sooner you get those in your work calendar the better! Your leave is more likely to be approved because you'll be asking for days before your colleagues get their leave applications in, and it means you are more likely to get longer periods of time off.
Booking leave in advance also means you are setting yourself up for success because you have plenty of time to get all your work in order. That means no panicking to reschedule meetings or find cover at the last minute.
No leave left? Ask your manager about working remotely while you travel. Check out our tips for taking a "workcation" on the Camino!
3. Save Money with Early Bird Discounts!
All year round if you book your holiday at least 2 months in advance we will give you a 5% discount on your walking holiday! Your Camino Planner will sort it out for you and make sure that you get all the best deals.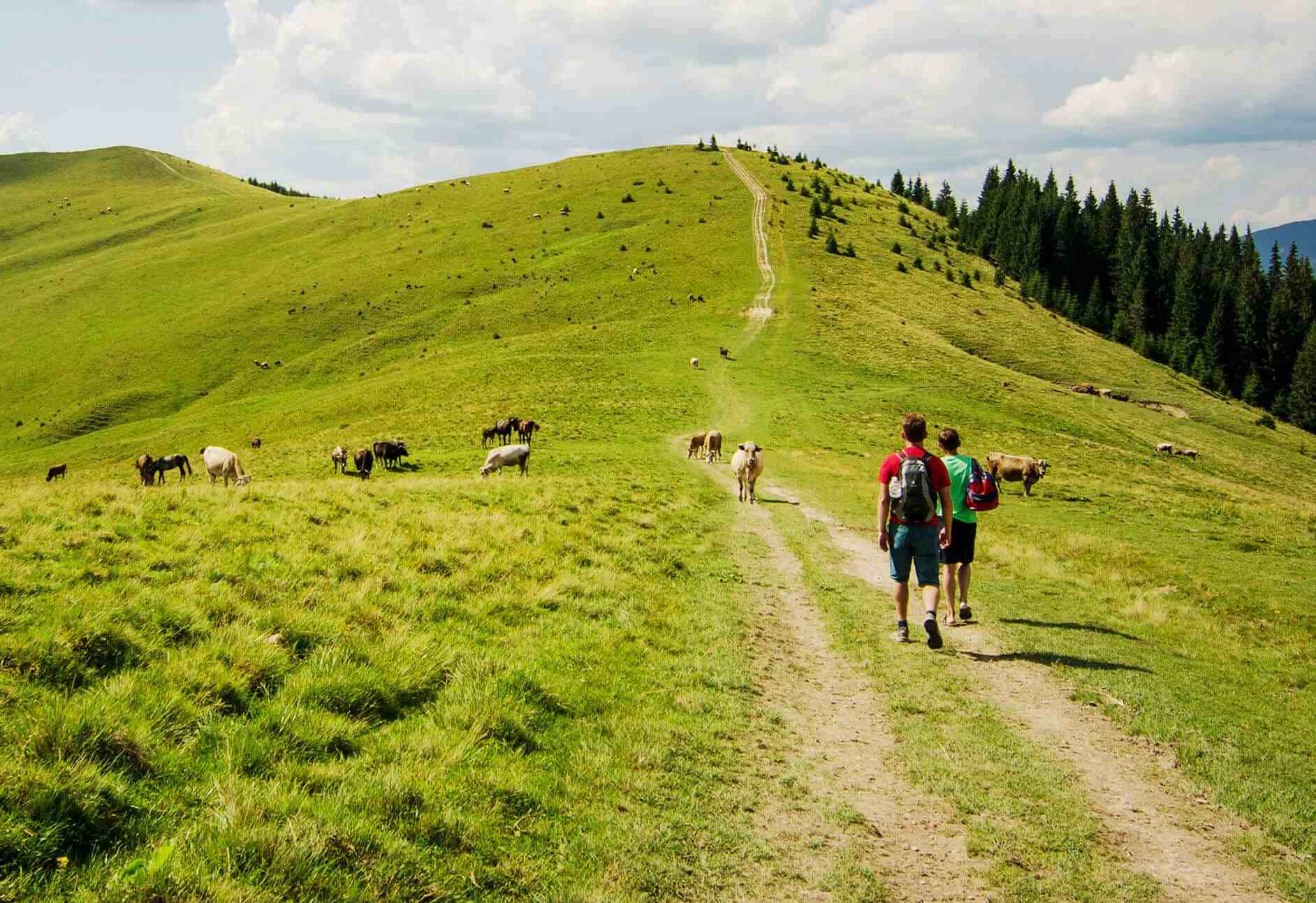 The earlier you book the better the deals! Whether you are flying from the USA or taking the train from France the most affordable transport options sell out first.
Many airlines and transport providers are opening their bookings 12 months in advance. You can find bargains on flights and other transport, so lock in your dates with us and start searching!
4. Get the Best Accommodation in Town
With the huge surge in post-pandemic pilgrims accommodation is booking up well in advance! We have relationships with some of the absolute best accommodation providers along the Camino but they only have a limited number of our favourite rooms.
We can almost always find you excellent accommodation, but during peak walking months (May, June, and September especially!) you have to be in early to be guaranteed a great spot.
If you are looking for a little bit of luxury on your Camino this is even more important! Paradores and 5 star accommodation with luxury bathtubs, rooms with the best views, swimming pools, and bigger beds are snapped up early!
Accommodation can also fill up very quickly sometimes due to local celebrations or special days. If you are aiming to be in a specific place by a specific day (for example Santiago for St James's day!) then you'll need to make sure to get in before everything is full!
5. More Time to Get Fit and Camino Ready
Anyone can do the Camino, but the better prepared you are the smoother your journey will be! Walking the Camino routes is a unique physical challenge. Even someone who plays sport on a regular basis may struggle with walking all day. However, a person who's less physically fit may find the endurance quite manageable – if they've prepared well.
We consulted with the amazing physiotherapists at ReBalance Physiotherapy in Dublin to put together a comprehensive plan to get you into the best possible position to take on the Camino de Santiago.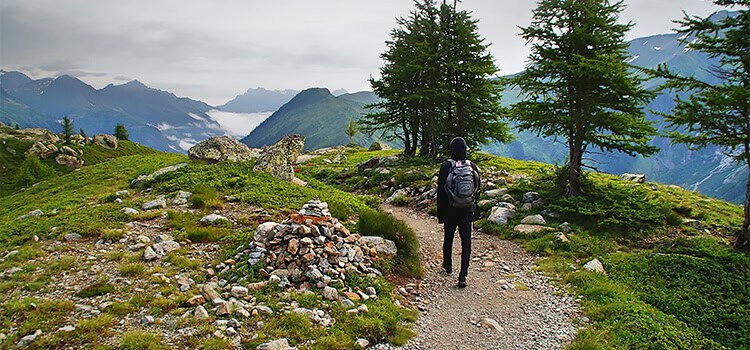 You can find the walking and cycling training plans on our website – and the more time you give yourself to get ready the better. Training walks also help you to get used to your gear and wear in your shoes. Blisters are one of the most common problems on the Camino, and training and well-worn shoes are your biggest allies against them!
You will also want to make sure to test all your gear properly and get used to your Camino shoes. Read our packing list to make sure you have time to collect everything you need.
6. Less Stress
Holidays are supposed to be a chance to unwind, relax, and reconnect with yourself and your loved ones. If you are trying to cram all your research and planning into a shorter timeframe then things get a lot less relaxed!
Start earlier and take it easy knowing that you have plenty of time to tweak your plans, add extras, get your gear ready, and fully enjoy the whole process from start to finish.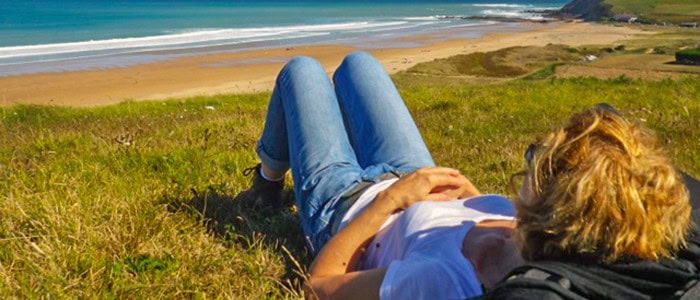 Inspired? Download Our Camino Packing List!
Everything you need to pack to walk the Camino de Santiago.
Download
7. Give Your Camino Buddies Time to Prepare
Walking the Camino can be done solo or with people you care about. Everybody's journey along the Camino is unique and personal.
For some people, the Camino is a path they want to walk alone in order to reflect on the past and think about the future. Other people walk the Camino as an opportunity to meet people and socialise. And for others, it is the perfect time to catch up and spend quality time with their friends.
If your ideal Camino journey is with a group of your closest friends or family then you will need to give them time to figure out their schedules, leave and budgets as well. The earlier you give them the itinerary, departure dates and prices, the better the chance of convincing them to join you!
Also, we have great rates for groups of 6 or more and we can organise custom packages to suit your requirements so give us a call or email info@followthecamino.com for advice and a free quote.
8. Give Yourself Something to Look Forward to!
After all of the stress of the last few years, we all need something fun and positive to look forward to. Once your booking is pencilled in you'll be able to start getting excited!
That little bit of certainty – a light at the end of whatever tunnel you are in – will help you through any low patches or bad days. Just close your eyes, take a deep breath and remember – soon you'll be on the Camino!
Whatever your Camino de Santiago plans are for 2023 you can get in touch with us! We have plenty of inside information, top tips, and advice to share.
We would love to hear from you!
Buen Camino!
The Camino is Open for 2023 Bookings!
After unprecedented demand in 2022, 2023 is going to be an amazing year to walk the Camino de Santiago.
Start planning today to lock in the best accommodation for your journey.

Take the journey of a lifetime.
Flexible itineraries Luggage transfers Specially selected hotels
Enquire now!